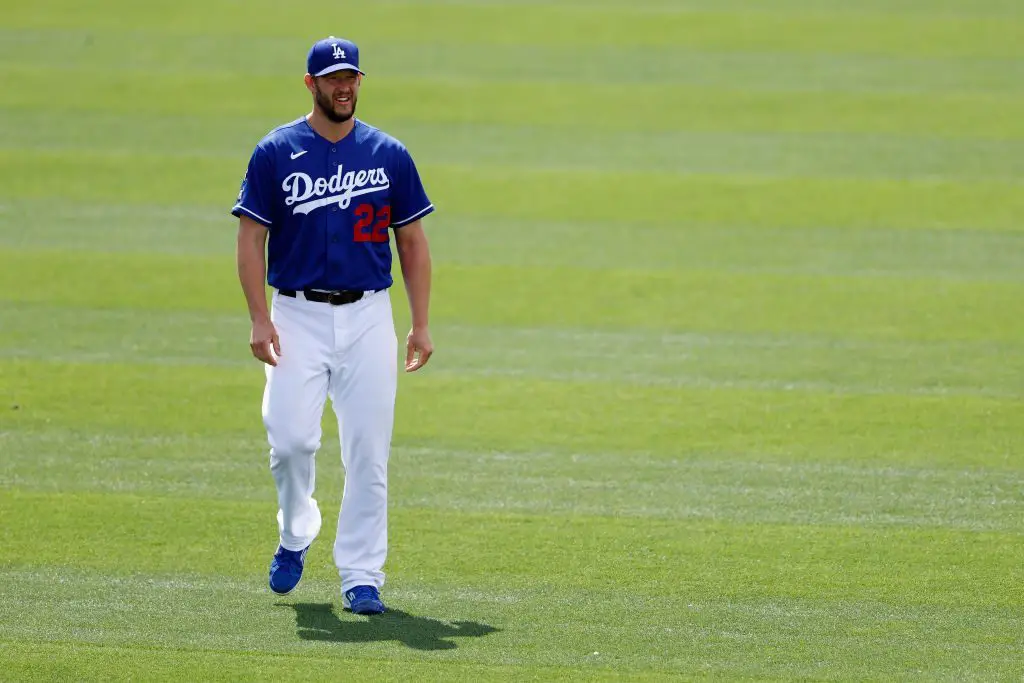 The Dodgers received a bit of good news on Saturday regarding their long-time ace. Clayton Kershaw has been out since July 7th with an elbow injury, but he may be closing in on a return to action.
In a press conference prior to the team's game against the Colorado Rockies, manager Dave Roberts gave an update on how the team would approach his return.
Today was supposed to be a [bullpen day for Clayton], and early next week – probably Tuesday, I think it is – he'll do a simulated game in San Francisco and face some hitters. Once we get through that, [it] will be the next step, whether it's a rehab assignment or activation.
The Dodgers have been without Kershaw for a few weeks now, and it's safe to say his return can't come soon enough. Since the start of Clayton's IL stint, Los Angeles has gone 7-7 while facing three of the worst teams in baseball this season.
The pitching staff alone isn't to blame, but this team has sorely missed its leader during this unusually difficult stretch. While Kershaw is not having a career year by any means (his 3.39 ERA is the highest since his rookie year), he has still been one of their most consistent options.
Having a healthy Clayton Kershaw will be key for this team down the stretch, especially considering the indefinite absence of Trevor Bauer. Barring a big trade deadline acquisition, the starting 5 of Kershaw, Buehler, Urías, Price, and Gonsolin would seem to be set in stone.
There is still a tremendous amount of talent on this Dodgers squad, but the Giants aren't going anywhere and the Padres are still alive as well. This team needs to find its groove again, and getting Kershaw rolling would go a long way.
NEXT: MLB Expert Predicts Craig Kimbrel to Los Angeles