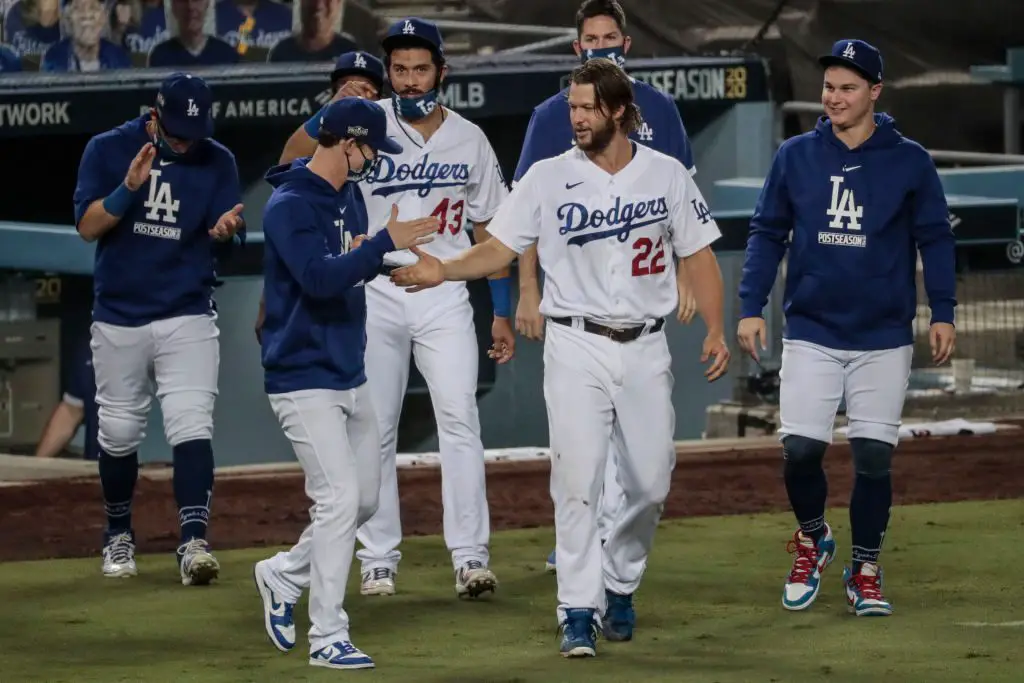 Dodgers Team News
Dodgers: Clayton Kershaw Comes in Ahead of Walker Buehler in MLB's Starting Pitcher Rankings
The Dodgers will go into the 2021 season with one of the best 1-2 punches in all of MLB. Walker Buehler and Clayton Kershaw are sure to give the NL West plenty of trouble as LA looks to make a run at another title. 
Speaking of those 2 stars, they were both featured in MLB's "Top 10 Pitchers Right Now" list this week. The order that the 2 finished in might be a bit of a surprise, especially to Dodgers fans that have watched them work over the past few years. 
MLB listed Clayton Kershaw at number 7 on the list while placing Buehler way down at number 10. Rather than move the Dodgers star up, MLB instead put Philadelphia's Aaron Nola and San Diego's Dinelson Lamet ahead of Buehler. 
The Clayton Kershaw rating seems about right, given his overall career and the bounceback he had in 2020. But having Buehler so far down the list while having other guys even on the list does seem odd. Having Shane Bieber way down at number 5 just a few months after winning the AL Cy Young seems like an obvious miss. Realistically, the fact that any Dodgers made the list at all is a miracle. 
That's not a shot at any of the Dodgers, but simply pointing out the fact that the league is packed with talented arms. Guys like Max Fried, Zack Wheeler, and Yu Darvish were all very obviously missed. Regardless, we're happy that our guys got the recognition we know that they deserve. The good news? None of them will care. 
Have you subscribed to our YouTube Channel yet? Subscribe and hit that notification bell to stay up to date on all the latest Dodgers news, interviews, live streams, and more!
Dodgers: Four Los Angeles Prospects Make Keith Law's Top 100 Ranking