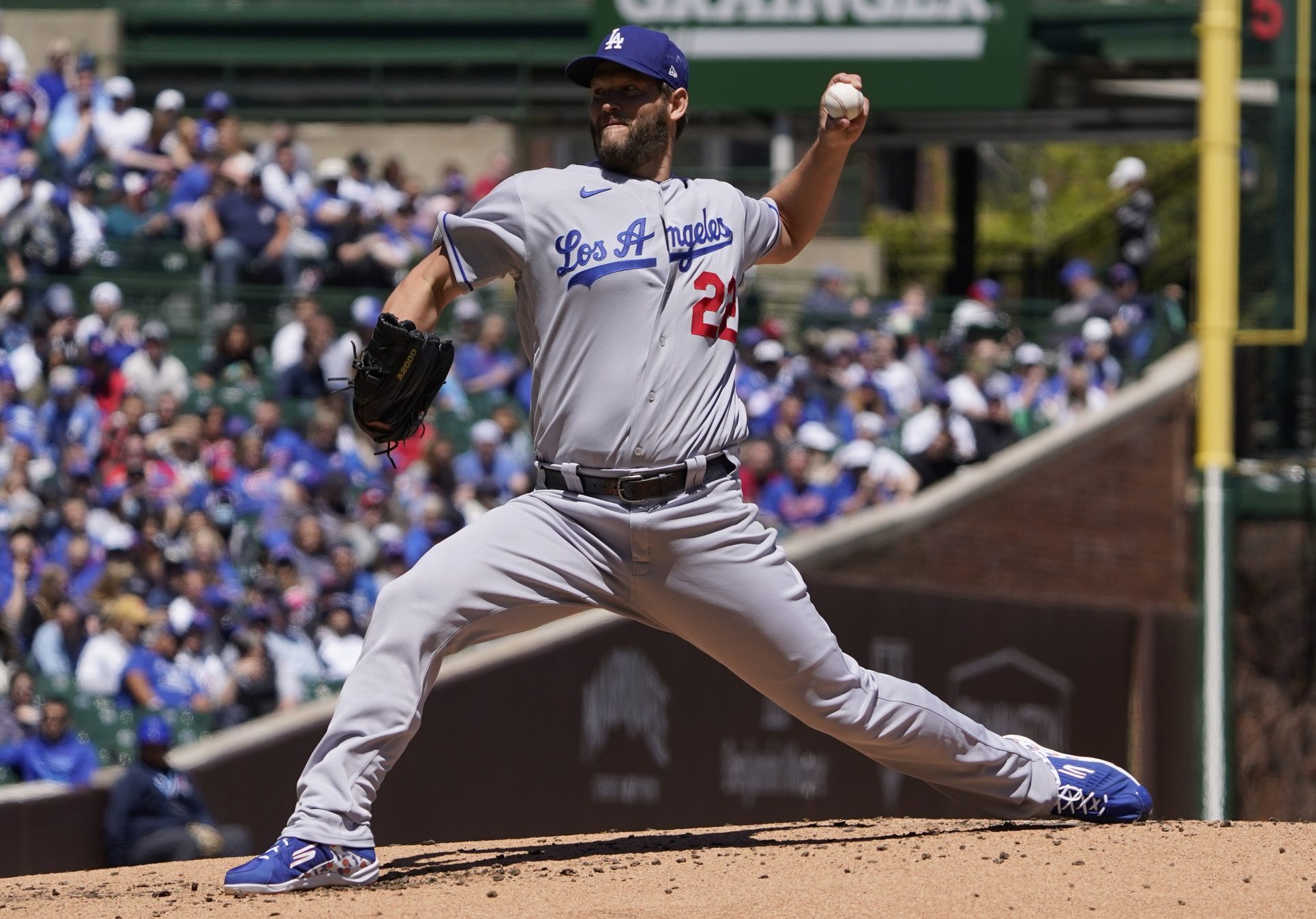 The Dodgers will play one more gainst the Mets today before heading out on a road trip. They play 3 games in Chicago against the White Sox and then they will head up to the Bay Area to take on the Giants for a series over the weekend. After that, they come home for 6 games again. 
But this road trip could provide them with some much-needed help in the starting rotation. The Dodgers have been without Clayton Kershaw since his start against the Cubs in early May. He went down with a back issue that didn't improve with an epidural injection.
But it sounds like the veteran southpaw could make a return this week. He will travel with the Dodgers to Chicago and throw a bullpen session, possibly on Wednesday. If that goes well, Dave Roberts said that there is a chance he could pitch in the Giants series. 
"We have a couple dates in mind. But I just want to make sure we get through this one."
When he was healthy, Kershaw was turning in one heck of a 2022 season. He had started 5 games and went 4-0 with a 1.80 ERA across 30 innings of work. His last start for the Dodgers was 7 shutout innings against the Cubs on the day of a doubleheader. 
Getting him back into this starting rotation with Andrew Heaney also out would be huge. The Dodgers have had to rely on a number of guys to get them through this stretch, and going to a 6-man rotation might not be a bad idea to get guys rested. 
Dodgers: Small Fix With His Grip Has Changed Tyler Anderson's Season