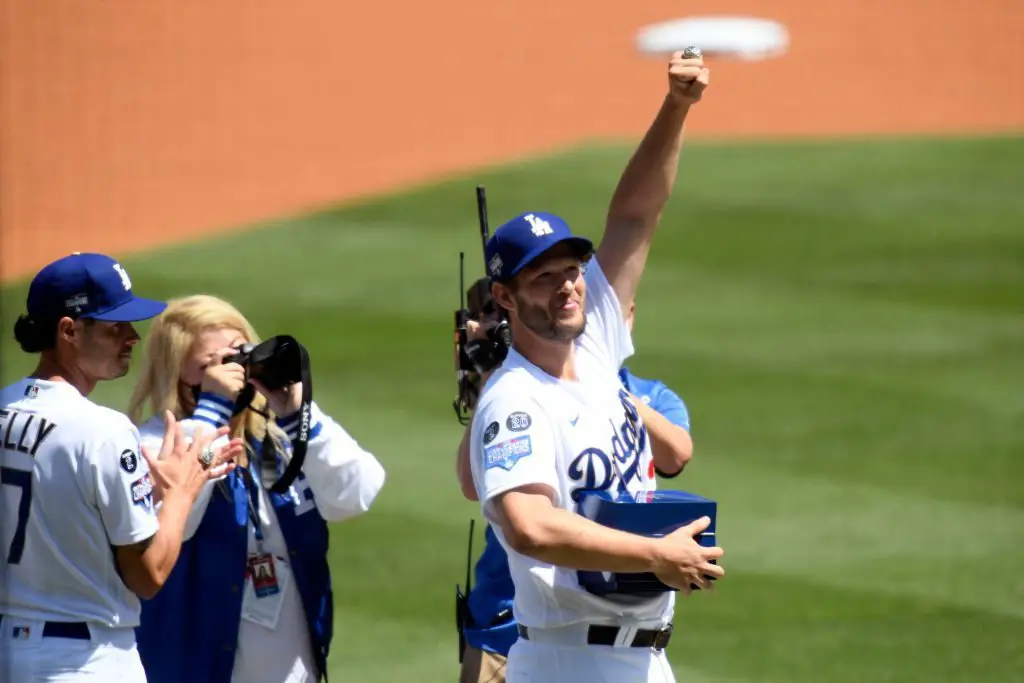 There is a short list of athletes who have achieved the level of success that Clayton Kershaw has. Kershaw was the best at his position for a decade. From 2011-2014, he won three Cy Youngs awards, the 2014 NL MVP, and led the majors in ERA each season. Dodgers team physician Dr. Neil ElAttrache believes Kershaw's talent, drive, and desire remind him of another all-timer: Tom Brady.
In an appearance on AM570's Dodger Talk with David Vassegh, ElAttrache agreed the Kershaw and Brady approach the game with the same mentality. ElAttrache recalled meeting the then 20-year-old Kershaw for the first time.
"Very similar. As soon you met him, he was one of those guys, like Tom, where you meet them, they're at a different level where their age group is. Maybe a different level all together. But, Clayton, very intelligent, he's a really participant in his training and his own health. He's not a spectator so he's pays attention. He always has some input…he wants to discuss it and be part of the whole thing."
ElAttrache also compared Kershaw to Kobe Bryant, another LA legend.
"It's really so much fun, just like it is when you watch some of the great players, Kobe, Tom… you watch Clayton take the mound, you know you're in for something special."
Kershaw started in just 22 games last season. A debilitating elbow injury sidelined Kershaw for the majority of the second half of the season and the entire postseason.
The Dodgers iconic pitcher is currently a free agent and, due to the MLB lockout, is unable to sign with any team.
Of course, the Dodgers and their fans are hoping that Kershaw re-signs with the team he's spent his entire career with.
If all goes well, leaving the team that drafted him is where the Kershaw-Brady parallels end.
Have you subscribed to our YouTube Channel yet? Subscribe and hit that notification bell to stay up to date on all the latest Dodgers news, rumors, interviews, live streams, and more!
NEXT: Andrew Heaney May Testify in Trial Involving Former Angels Staffer