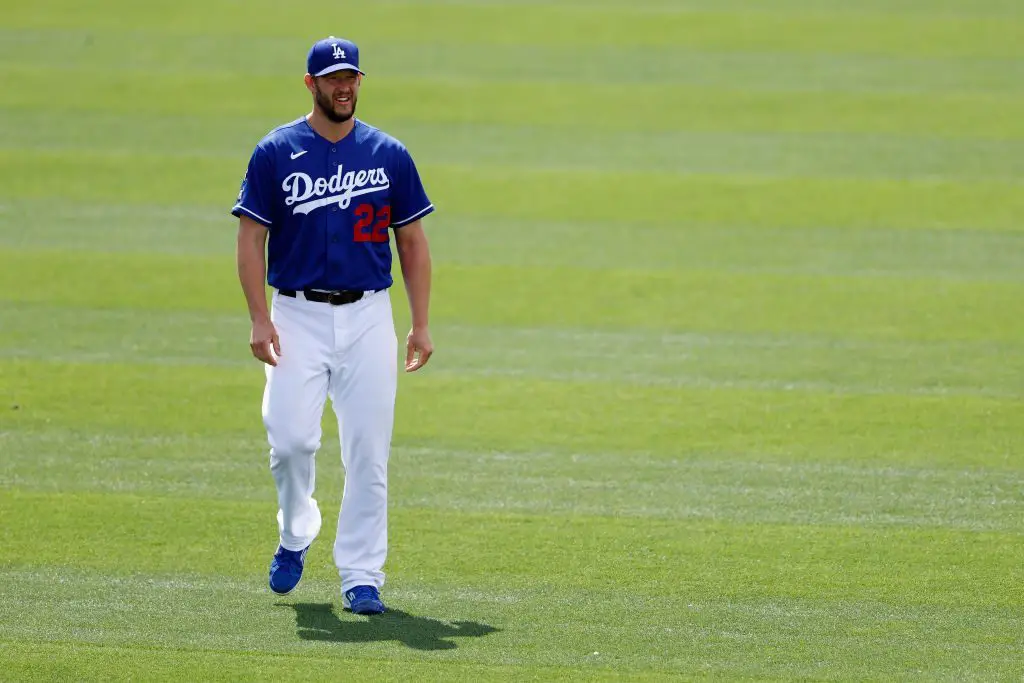 Dodgers Team News
Dodgers: Clayton Kershaw Makes a Big Leap in Recovery from Elbow Issue
As Dave Roberts said, Monday was a good day for the Dodgers. Ahead of the 5-3 win over the visiting Atlanta Braves, injured ace Clayton Kershaw threw an "aggressive" live batting practice session at Dodger Stadium. The left-hander threw his entire pitch mix while facing hitters from the local Single-A team in Rancho Cucamonga.
Dave Roberts: "today was a good day for the #Dodgers." Tony Gonsolin had a good session facing hitters and should be heading out on rehab shortly. Doc very optimistic on Clayton Kershaw as well. If he feels good tomorrow, he moves on to the next steps.

— Dodgers Nation (@DodgersNation) August 30, 2021
With that in mind, the reaction of the Dodger manager was pretty telling of how things went for Kersh.
It was really good. I think I'm optimistic. I'm excited. He's excited. It was one inning, but he let it go. [He] threw a fastball, slider and [changeup] and we're all encouraged. The big tell, as far as the short term, is how he feels tomorrow. Assuming he feels good and recovers well, then we can kind of bump up the progression, but overall, a really good start to our day.
After not missing a start over the first three months of the season, Clayton last pitched on July 3 in Washington. Since then, he's been nursing soreness in his forearm/elbow area that has often left him frustrated, to say the least. Last month, Kershaw admitted to trying to come back too fast, which likely added a month to his stint on the injured list.
Now, provided he comes to work feeling good today, he could begin building up his pitch count in earnest. Roberts added that, depending on how the left-hander feels, another simulated session or bullpen session would be the next step in his return to the active roster. Kershaw is eligible to return from the IL on September 5th, which he won't do. But if all goes according to plan, he may not be all that far behind.
NEXT: Clayton Kershaw Open to Any Role In His Return