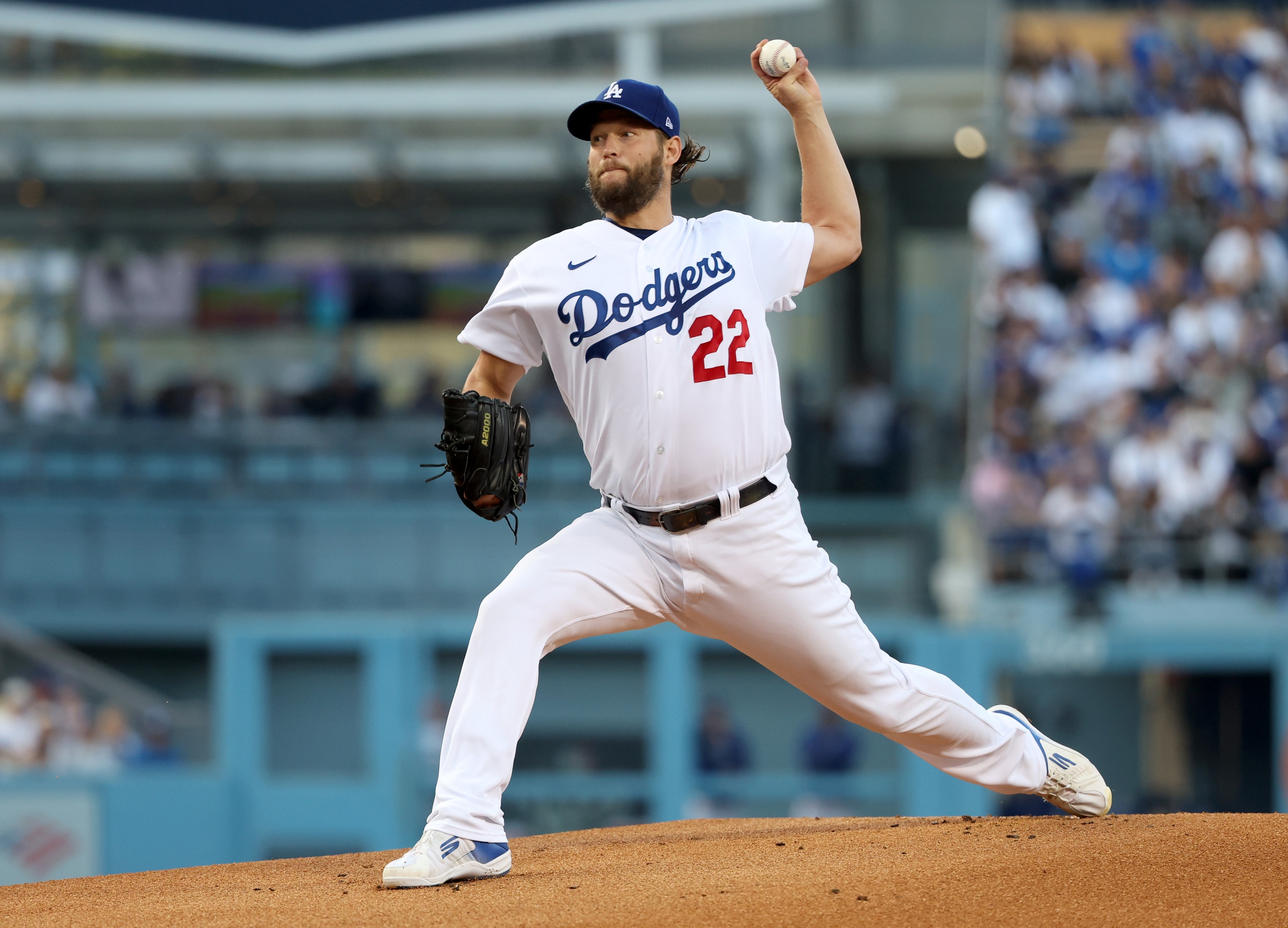 Dodgers Team News
Dodgers: Clayton Kershaw Makes Padres Profar Look Foolish with Record Low Curveball
You might have thought Jurickson Profar's intentional catcher's interference swing last year was the worst swing you'd ever see someone take against Clayton Kershaw.
Had to be at least half intentional from Jurickson Profar to draw catcher's interference, right?

His bat isn't near the zone & the ball is already in Barnes' glove!

Also, how is the catcher interfering with him hitting the ball if it's already caught?

— Billy Heyen (@BillyHeyen) April 18, 2021
As it turns out, it wasn't even the worst swing you'd ever see Profar take against Kershaw, thanks to this beauty last night:
Kershaw got em with the curve ?

?: FS1 and the FOX Sports App pic.twitter.com/8dlBVwQ6do

— FOX Sports: MLB (@MLBONFOX) October 13, 2022
Look, not much went right for the Dodgers last night. And Profar later drove in what turned out to be the winning run for the Padres. Would we trade this swing-and-miss for a Dodgers win? Sure. But what we have is the loss and this swing, and we're gonna forget the one and enjoy the other.
According to Statcast, this pitch was -2.19 feet high.
Projected pitch height: -2.19 feet https://t.co/8e1PhuDci0

— David Adler (@_dadler) October 13, 2022
That means if it hadn't hit the ground, by the time it reached home plate, it would have been 26 inches below the plate.
Profar swung. We cannot emphasize this enough. Jurickson Profar swung at a pitch that made me yell at my TV, "It bounced three feet in front of the plate!" and then I had to correct myself because I was way too conservative in my estimate!
Jayson Stark of The Athletic loves this sort of weirdness, and he did the legwork to figure out if this was the worst swing on record. With the caveat that "on record" only covers the last 15 years, the answer is: Yes. Yes, Jurickson Profar, you did just take the worst swing on record.
So that left only one more critical question to delve into: Had anyone ever taken a swing, in a game, where people could see it and Statcast could record it, at a pitch that would have burrowed itself that far below sea level?

Fortunately for you Weird and Wild readers, the Codify database was ready to take on that one, even from a sports bar! And while we can only vouch for the pitch-tracking era (2008-22), we can officially tell you this:

Nobody had ever swung at a pitch like that in the 15 years that anyone has been keeping track.

The old record, according to Codify, was minus-2.04 feet. And somehow or other, that was done twice:

Vladimir Guerrero Sr., versus Dana Eveland, in 2009.

Brandon Belt, versus (how 'bout this!) Clayton Kershaw, in 2015.

But then Jurickson Profar showed up at Dodger Stadium, on a beautiful Wednesday in October, and made history. And we couldn't be prouder, because it don't mean a thing if you ain't got that swing.
Don't worry, we found video of Belt's swing against Kershaw in 2015 for you.
According to @jaysonst, Jurickson Profar's swing-and-miss last night was the lowest pitch ever swung at in the Statcast era. I found the previous co-leader: Brandon Belt, also against a Clayton Kershaw curveball.

(Profar's had the advantage of him actually swinging.) pic.twitter.com/krHDpR7y5e

— Jeff J. Snider (@snidog) October 13, 2022
Have you subscribed to our YouTube Channel yet? Subscribe and hit that notification bell to stay up to date on all the latest Dodgers news, rumors, interviews, live streams, and more!