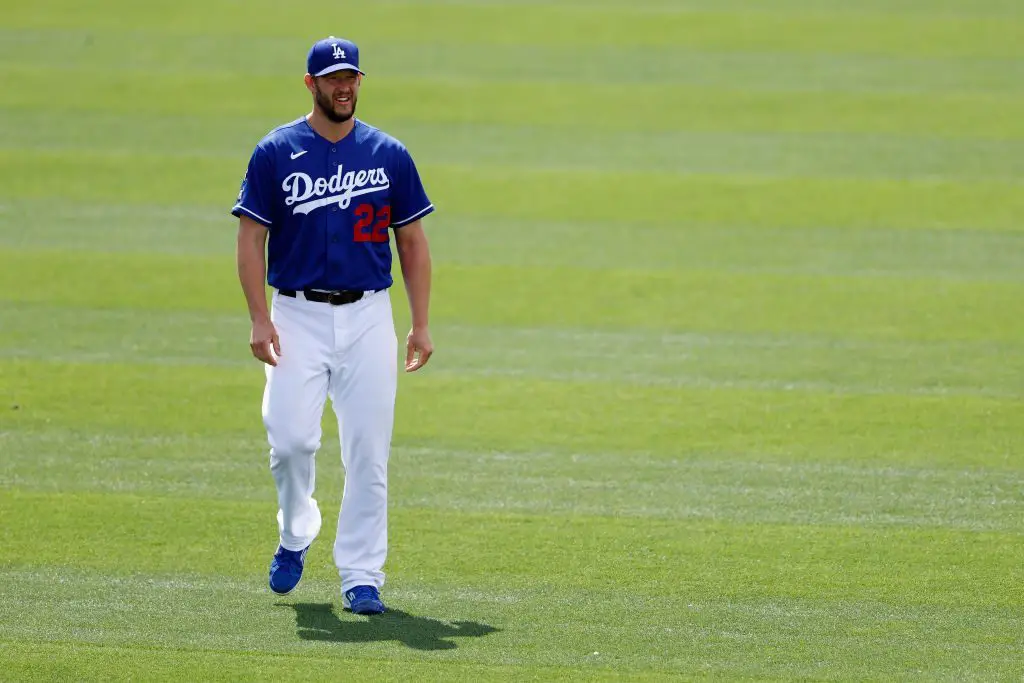 Dodgers Team News
Dodgers: Clayton Kershaw May Not Be That Close with Rams Stafford Says LA Insider
The week leading up the Super Bowl was filled with stories about the friendship between Clayton Kershaw and Rams quarterback Matthew Stafford. In multiple interviews, Kershaw was asked about his association with Stafford. At times, Kershaw's responses painted a picture of two athletes who respect each other's career accomplishments, but weren't particularly close.
On an episode of AM570's Petros and Money this week, Dodgers reporter David Vassegh retold an interesting quote he got from Kershaw in 2017. Vassegh was ribbing Kershaw about the Stafford connection while the Dodgers were playing in Detroit.
Clayton had this to say about the anatomy of their high school friendship.
"I'll put it to you this way Dave, we were not at the same party on Friday nights."
Clearly, the two ran in different circles at Highland Park High School in University Park, Texas.
Unlike Stafford, Kershaw is not currently under contract for next season. Clayton is currently one of the many MLB free agents unable to sign a contract due to the ongoing lockout.
Also unlike Stafford, Kershaw's most recent season wasn't exactly a dream-come-true. The lefty suffered a serious elbow injury in 2021. The injury resulted in the Dodgers icon pitching in just four games after the All-Star break and missing the entire 2021 postseason.
Perhaps Dodgers fans will get their wish and Clayton re-signs with LA once the lockout is over.
If returning to a perennial contender wasn't enough, staying in LA also means more opportunities for Kershaw to finally start partying with Stafford.
Have you subscribed to our YouTube Channel yet? Subscribe and hit that notification bell to stay up to date on all the latest Dodgers news, rumors, interviews, live streams, and more!
NEXT: Julio Urias Gets a New Tattoo