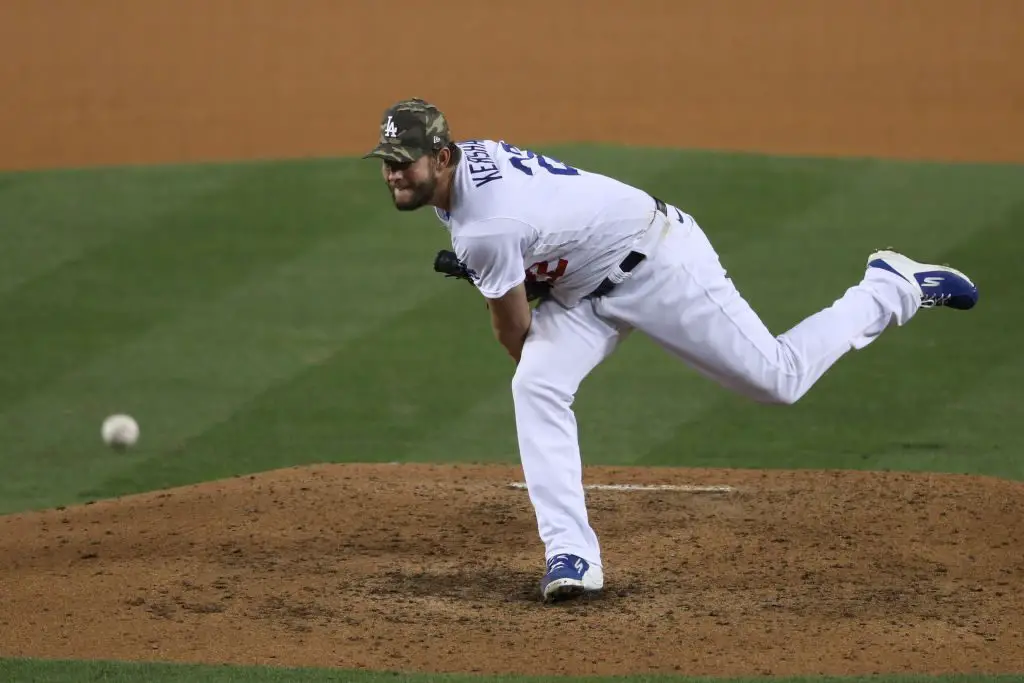 Dodgers Team News
Dodgers: Clayton Kershaw Not Happy Seeing So Many No-Hitters Across MLB
Major League Baseball had their 6th no-hitter thrown on Wednesday night. Corey Kluber blanked the Rangers and now the league is 1 no-no short of tying their all-time record for a season. In May. The Dodgers obviously don't have one yet, but they have some thoughts. 
Players have talked briefly about the changed balls heading into 2021. MLB wanted to increase putting balls in play and discourage the all-or-nothing approach. That certainly change things up for the Dodgers. 
But Clayton Kershaw took a surprising stance following the Dodgers win on Wednesday. When asked about the no-hitters that have marked the first month and a half of the season, Kershaw said he didn't think it was a good thing. 
Well, it's not good, I'll tell you that. I think whatever the intention was with the new ball, it really hasn't done anything. …No-hitters are cool and I have all of the respect for Corey Kluber and Bum and all of those guys that have thrown no-hitters. But to have one happen every night is probably not good for the game. Fans want to see some hits. And I get that. 
When a pitcher is telling you that the league fell short in its plans, you know something is wrong. The Dodgrs pitcher is a guy who has been susceptible to the long ball in the past, but even he thinks MLB might have screwed this one up. 
And the numbers don't lie. Most offensive numbers across baseball are down, with a lot of them at an all-time low. It might not just be the change in the structure of the balls, but it sure didn't help. Dodgers fans have certainty noticed a significant dip early on.
Dodgers: Trevor Bauer Slams Lame Unwritten Rule in Baseball