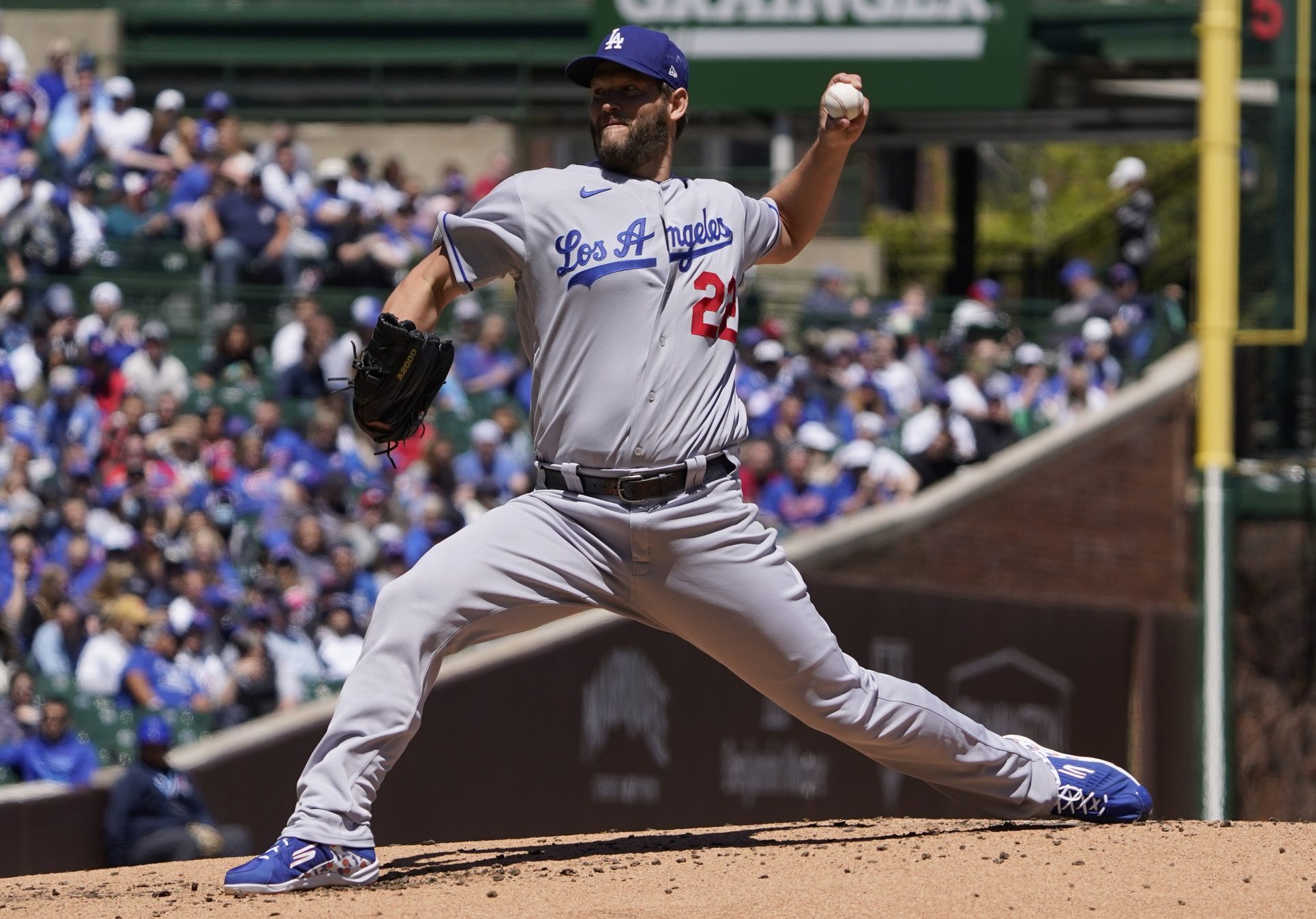 The last time Clayton Kershaw pitched at Wrigley Field in the first week of May in a doubleheader, it didn't go well. In fact, it was a historically poor outing for the three-time Cy Young winner. Arguably, his worst ever. Kershaw completed just one inning which marked the shortest start in his MLB career. 
The results from that game and his start today, are night and day.
The 34-year-old threw seven scoreless innings against the Cubs, allowing just five hits and yielding just one walk. Although Kershaw credited some luck with his great start, he was very much in control of the game. He even has the power to erase base runners. 
Dodgers get their 4th straight win:

? 7 scoreless for Kersh.

? Austin Barnes carrying like a BEAST!

? Three doubles for Frederick.

? Dodgers get the W in the Windy City.

— Dodgers Nation (@DodgersNation) May 7, 2022
In the bottom of the first, Kershaw picked off Cubs outfielder Seiya Suzuki to end the innings.
Barnes on Kershaw
Clayton's personal catcher, Austin Barnes, was effusive in his praise of the living Dodgers legend after LA blanked the Cubs 7-0 (quote via OCR's Bill Plunkett).
"He's just got a good feel for pitching. He knows how to navigate through a lineup pretty well. He feels the game out. What makes him so good — his stuff is obviously really good, but his feel for pitching is really, really good. So he has an ability to be repeatable and feel out what the hitter is trying to do."
Barnes wasn't too bad himself. The Dodgers backstop clubbed a solo home run in the top of the fourth to give LA a 2-0 lead.
First pitch for the nightcap is set for 4:40PM PST. Tyler Anderson is scheduled to start.
Have you subscribed to our YouTube Channel yet? Subscribe and hit that notification bell to stay up to date on all the latest Dodgers news, rumors, interviews, live streams, and more!
Dodgers: The News Gets Worse for the Injured Blake Treinen