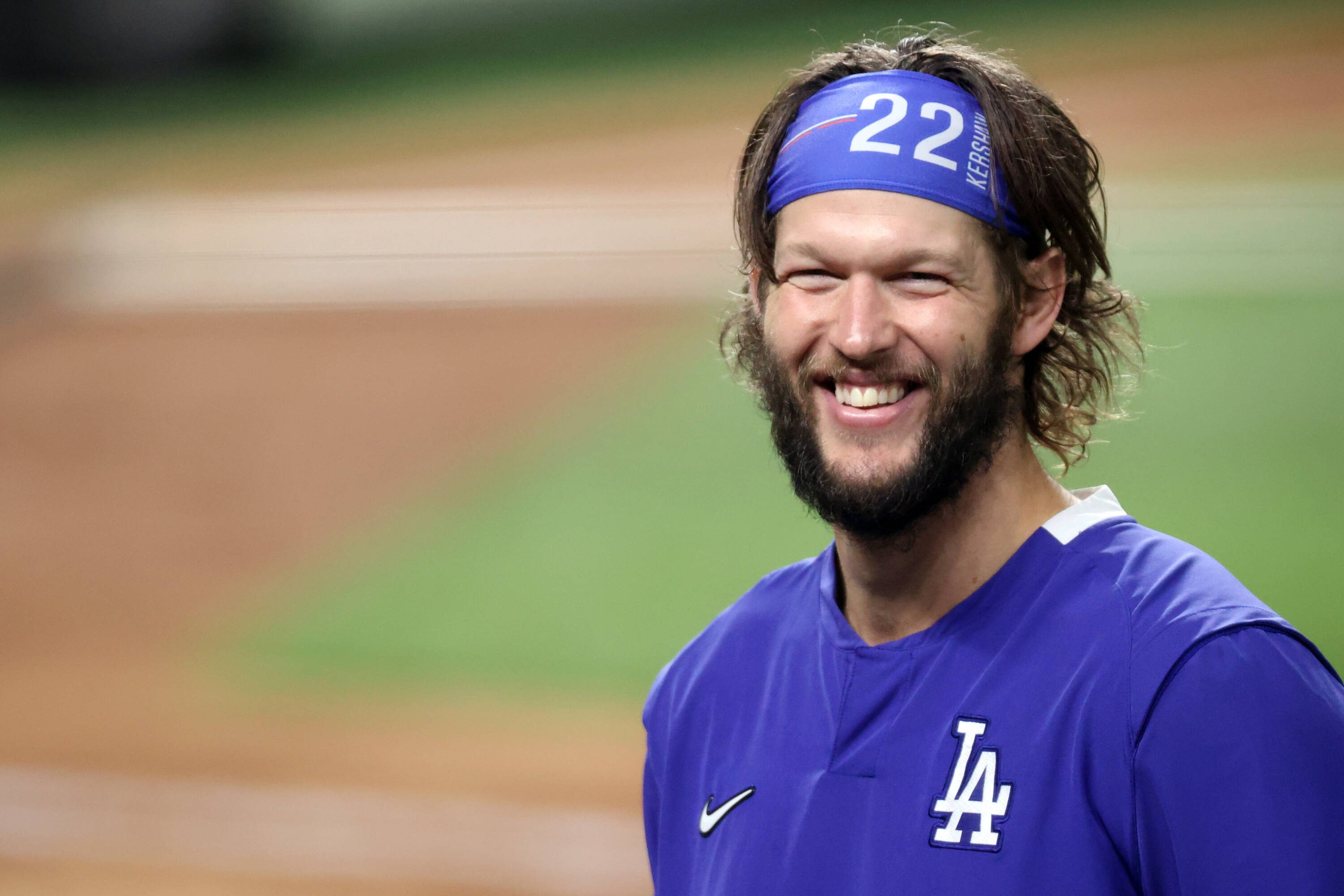 Dodgers Team News
Dodgers: Clayton Kershaw Reveals Which Teammate Smells the Best and More
The Dodgers are known for having some incredible personalities around the clubhouse. They may not all be built for the Hollywood Lifestyle, but Clayton Kershaw certainly is. 
The Dodgers southpaw briefly appeared in the hit show New Girl a few years back and does make the occasional talk show appearance. For a guy that's from Dallas, he's definitely taken on the Los Angeles persona where it counts. 
This week, Kershaw made an appearance on Jimmy Kimmel Live. He does an interview with Guillermo during the show, all done from very far away and utilizing megaphones. The two talked at Dodgers Stadium about…well, anything you can possibly imagine. 
.@IamGuillermo journeyed to @Dodgers Stadium for a socially-distanced chat with all-star pitcher @ClaytonKersh22! ???? pic.twitter.com/dvz6dqAHye

— Jimmy Kimmel Live (@JimmyKimmelLive) April 2, 2021
So there you have it Dodgers fans, Brusdar Graterol is the best-smelling player on the team. That's all of the information that you never knew you needed to know. 
Other Dodgers News
MLB has decided that they will move the All-Star Game out of Atlanta due to a controversial voter registration law passed there. Those laws make voting difficult or near impossible for people of color, so the league came together will all 30 teams to make a decision. The Dodgers will NOT host this year since they are hosting in 2022. 
Cody Bellinger recently talked about what he plans to do with his 2020 World Series ring. The former NL MVP said that he doesn't want to put it away in some safe and just forget about it. 
Dodgers: Is Clayton Kershaw's Lack of Strikeouts A Concern?