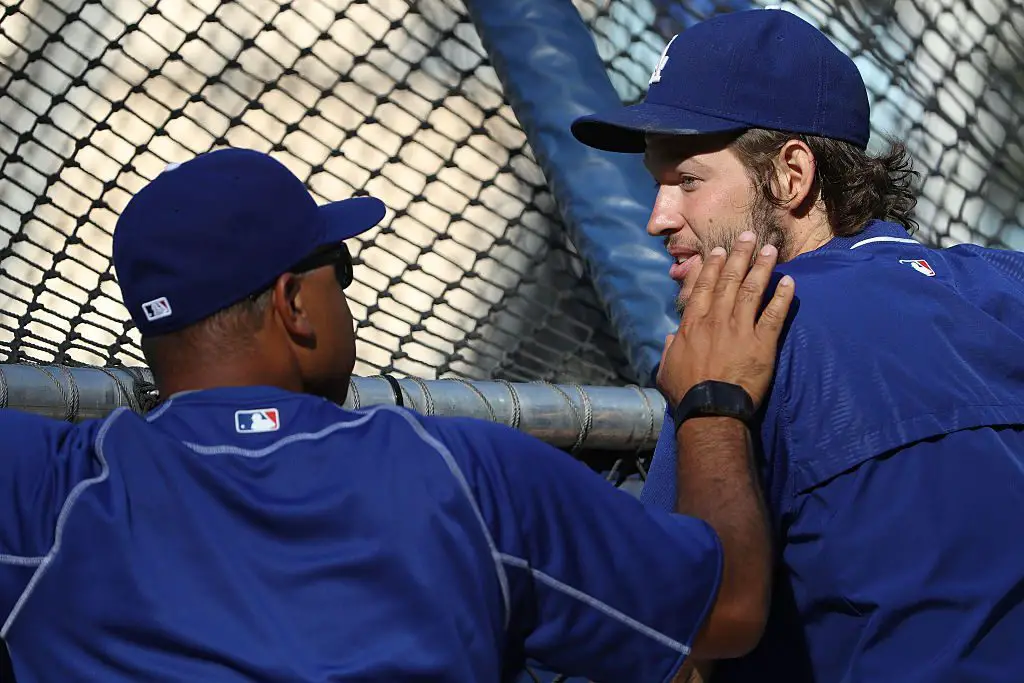 Dodgers Team News
Dodgers: Clayton Kershaw Set to Rehab Forearm Injury after Procedure Done This Week
While the future of Dodgers long-time ace Clayton Kershaw remains uncertain with the club, the future Hall of Famer said he's optimistic that he'll be a full-go at the start of spring training in 2022. Kershaw, who missed two months of the regular season due to forearm and elbow ailments, went down in his final start of the regular season with discomfort in the former. 
The 33-year-old lefty received a platelet-rich plasma injection in his elbow on Thursday and reiterated that he likes his chances of being ready by the spring. 
"That's going to be my treatment," Kershaw said. "I'm going to rest and let it heal. I'm not going to get surgery on it or anything. Everybody I've talked to, all the doctors and everything, feel good that I'll be good to go by spring training." 
Pitchers typically opt for PRP injections when dealing with injuries in their elbow ligaments — particularly when looking to avoid surgeries and lengthy rehabilitation.
The three-time Cy Young Award winner said he wants to prioritize resting for an adequate amount of time rather than rushing back to live action. 
"I think it's just kind of week to week. We have tons of time. We're going to be cautious this time. I've never given it the rest it's needed, for whatever reason, trying to get back for the postseason. Really I just came back too soon the first time. So I'm going to be cautious this time. It's going to be a while."
Kershaw is a free agent for the first time in his career upon the conclusion of the World Series this season. The 2020 World Series champ put together a 10-8 record over 22 starts this season. Over his 14-year career with the Dodgers, the left-hander has a 185-84 record with a 2.49 ERA.
NEXT: Kenley Jansen Dodges Question About Future of He and Other Free Agent Teammates