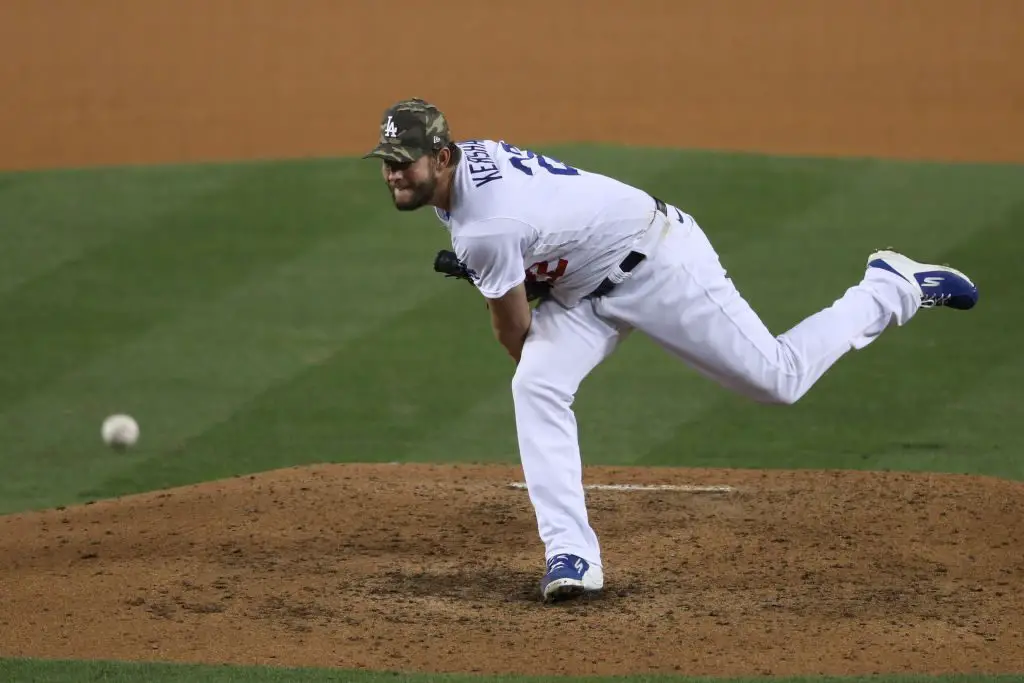 Dodgers Team News
Dodgers: Clayton Kershaw Set to Return, LA Hoping for 4-5 Starts Before Postseason
It appears that the Dodgers star left-hander Clayton Kershaw is finally ready to rejoin the team to make his first start since being sidelined on July 3 with elbow discomfort. 
The three-time Cy Young Award winner said on Wednesday that his arm was feeling much better and is expected to throw one more bullpen before making his first appearance with the team in over two months, according to Dodgers reporter Kirsten Watson. 
Kershaw pitched in a rehab start with Triple-A Oklahoma City on Tuesday, allowing two earned runs over three innings pitched with 3 K's. 
"I talked to Clayton and the most important thing is that he feels good today," manager Dave Roberts said ahead of Wednesday's 5-4 loss to the St. Louis Cardinals. 
With a little less than a month left in the regular season, the Dodgers skipper said he's comfortable with where Kershaw is in terms of pitch count, velocity, and command at this stage in his return. And, given where the team is at on the calendar, Doc is hopeful that Clayton can potentially be fully built up for the postseason run.
"It's penciled in, obviously contingent on how he feels after every start, there's a potential for 4 to 5 starts before the end of the season. So, it's ample time to get him right. We just gotta be smart and keep him healthy through October."
The former National League MVP currently owns a 9-7 record over 18 starts with a 3.39 ERA and 0.98 WHIP.
NEXT: Cody Bellinger Still Working on 'Mechanical Things' with Coaching Staff