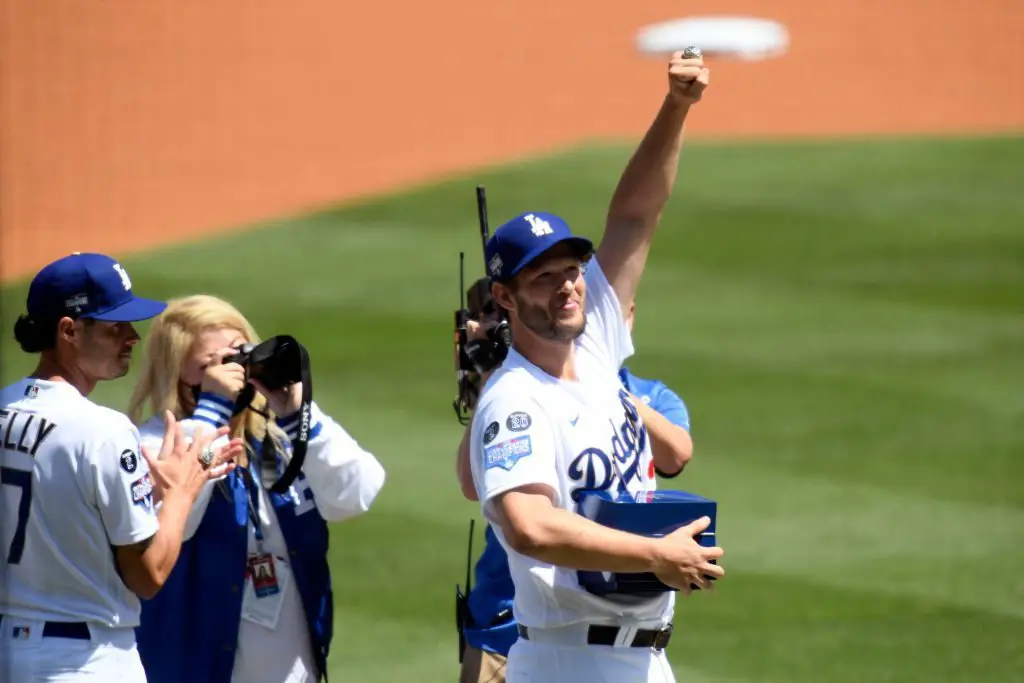 Dodgers Team News
Dodgers: Clayton Kershaw Talks Looming Free Agency, Where His Mind is At
Fans may not have to wait much longer for a return from Clayton Kershaw, who is on track to return as soon as next week. With his activation on the horizon, however, it's a reminder that we could possibly witness the final few starts of Kershaw's Dodgers career.
This is obviously not a subject that fans enjoy talking about, and I don't blame them. Clayton Kershaw is the face of the franchise, and it's impossible to imagine him without a Dodgers jersey. But with free agency looming and Kershaw now pushing 34 years old, it's a topic that at the very least needs to be discussed.
Kershaw himself was recently asked about his free agency, as the OC Register's Bill Plunkett had a chance to talk to the future Hall of Famer ahead of Wednesday's game against the St. Louis Cardinals.
"I can honestly say I have no idea what's going to happen. I really have no idea. I'm excited to pitch for now. I'm excited to pitch in the playoffs again – which is something I don't want to take for granted. And then we'll figure it out from there."
It may seem like a no brainer for the Dodgers to re-sign Kershaw and ensure that he finishes he career with LA, but nothing is ever guaranteed in this business. For as good as Kershaw has been throughout his career, it's hard to ignore things like an ERA that has crept up every year since 2016, not including the shortened 2020 season.
Even with his flaws (declining velocity, injury history), the right move for the organization would be to bring him back and ensure that Clayton Kershaw retires a Dodger. The 3-time Cy Young award winner, 8-time All-Star and former league MVP has 184-83 record with a 2.48 ERA over his 14-year career. He also has a World Series title under his belt and is on the hunt for number two.
In short, he's more than earned a return to the only organization that he knows. And, importantly, Kershaw is still a valuable player. His locker room presence and leadership skills aside, there is still enough in the tank for another few October runs. All that remains to be seen is if the front office will go against everything they hold dear and bring back an aging veteran regardless of what the analytics say.
NEXT: Dave Roberts Praises the Growth of Will Smith as a Big Leaguer