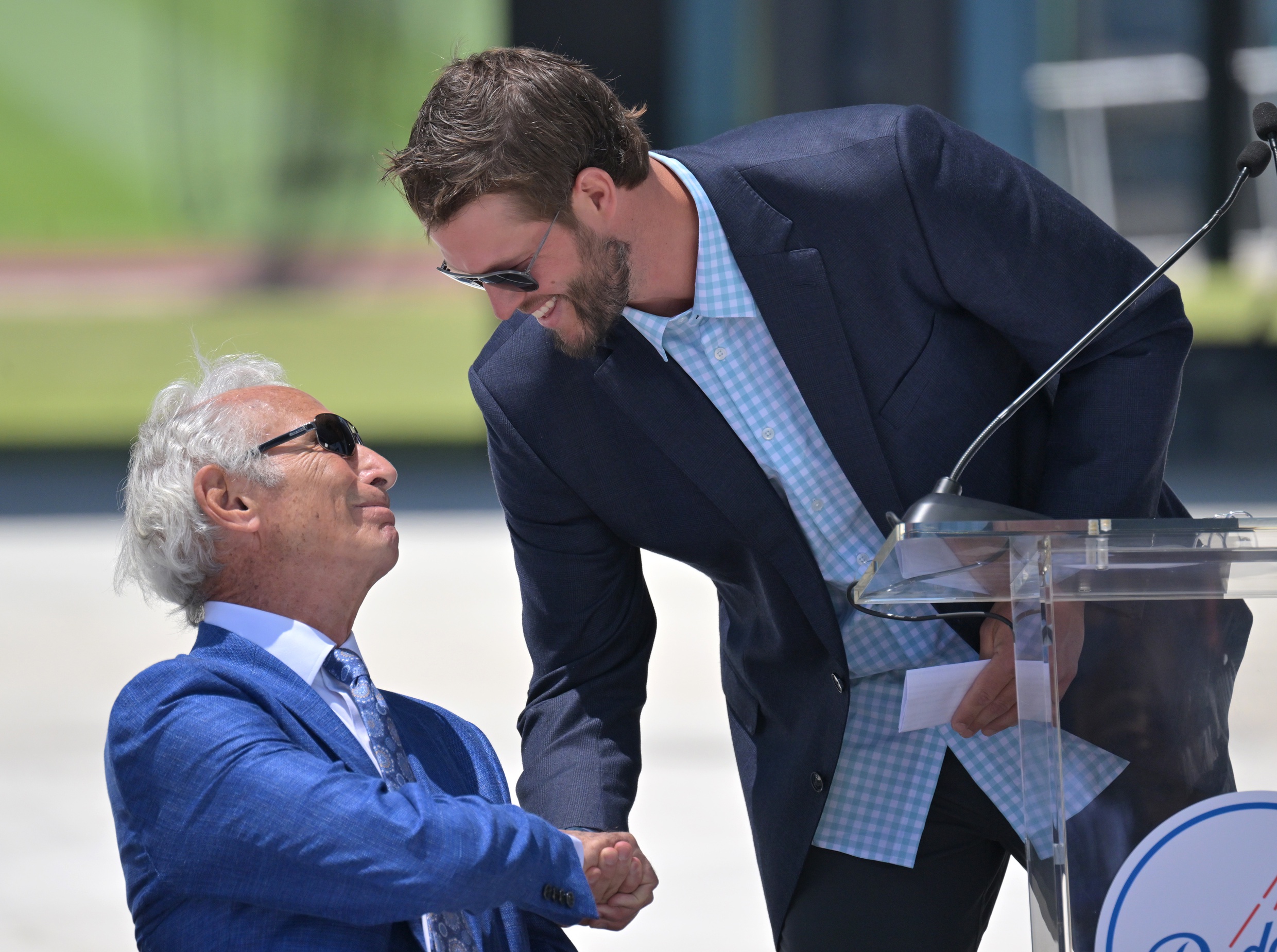 Dodgers Team News
Dodgers: Clayton Kershaw's Instagram Post Reveals Nothing About Future Plans
Dodgers pitcher Clayton Kershaw will be a free agent again in a few weeks, and at this point we don't know where (or if) he'll be pitching next season. He has said he's leaning towards playing next year and L.A. president of baseball operations Andrew Friedman has said he wants Kershaw in Dodger Blue as long as he's playing, but Dodger fans are looking for clues anywhere we can find them.
Kershaw posted his end-of-season wrap-up on Instagram on Monday, a series of nine photos with a simple message:
"Not the way we wanted it to end but thankful for another year in Dodger blue."
Scrolling through the photos, it's just so hard to imagine Kersh ever pitching for another team. You can see his kids playing around on the field at Dodger Stadium, wearing jerseys of the only big-league team they've ever known. There's a photo of him tipping his hat to the Dodger Stadium crowd that has adored him for 15 years. And perhaps most important, there's a photo of him with Sandy Koufax, the Dodgers legend who has become a mentor and a friend to Kershaw.
The team has changed a lot over the years. Kershaw is the only player who has been around for all 10 playoff teams of this most recent run of NL West success, and the only other player who has been around for even nine of them — third baseman Justin Turner — has at least as many question marks about his future as Kershaw does.
But through all those changes, Kershaw has spent the last 15 years in Los Angeles, going from promising prospect to dominant ace to best pitcher in baseball and eventually down to wisened veteran who can still get the job done on the mound.
There's just no way he's ever going to pitch anywhere else.
Have you subscribed to our YouTube Channel yet? Subscribe and hit that notification bell to stay up to date on all the latest Dodgers news, rumors, interviews, live streams, and more!