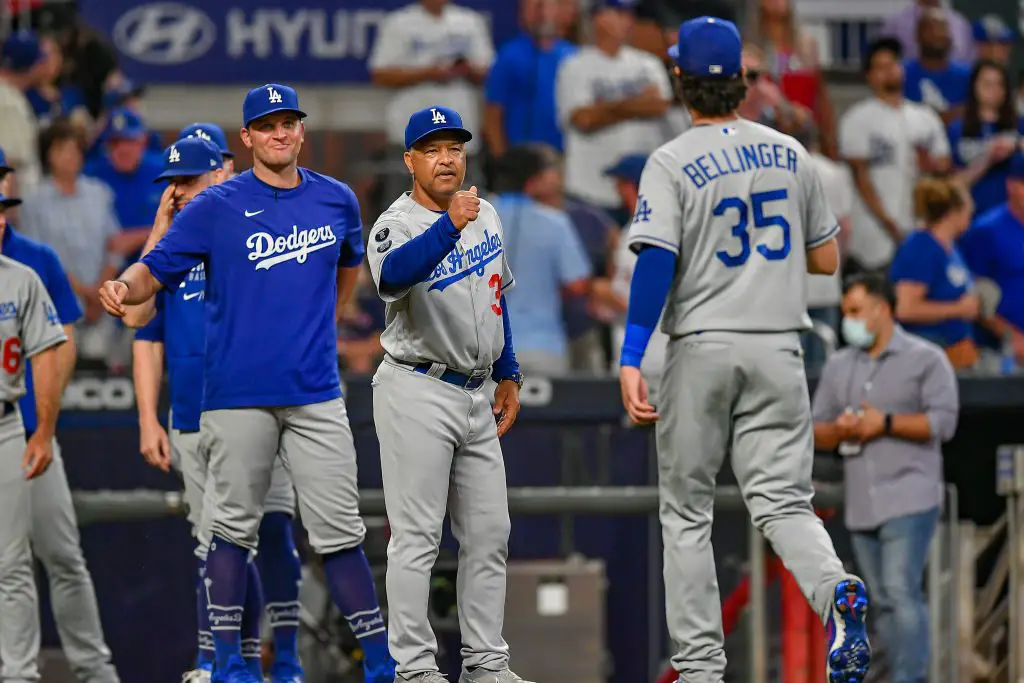 Dodgers Team News
Dodgers: Cody Bellinger Activated Off of the Injured List Ahead of Wednesday's Game
The Dodgers are taking small steps to get their lineup back to full health. They got Max Muncy back on Tuesday and Corey Seager will head out on a rehab assignment this weekend. While the timeline for him still is not clear, the expectation is he won't need long. 
Cody Bellinger will also be making his return to the Dodgers lineup tonight in San Diego. After missing most of the year with a fracture in his leg, Bellinger was forced out again due to a hamstring issue. The team wanted to make sure he could run at full strength before bringing him back.
He must have checked all of the boxes early on because Dave Roberts had been saying all weekend that he would return for this series. Bellinger will look to help the Dodgers avoid the sweep against the Padres tonight after they dropped the first 2. 
Before hitting the injured list again, Bellinger was starting to show some life in his swing. He slashed .303/.378/.394 in 9 games during June, although his power was almost completely absent. Of his 10 hits in the month, 9 were singles from Belli. 
Bellinger returns to face Padres pitcher Joe Musgrove who is having a pretty good start to his year. Through 14 appearances, Musgrove has pitched to a 2.28 ERA and has struck out over 11 batters per 9 innings of work. The Dodgers will have to work against a very balanced pitch mix that includes a devastating slider. 
To make room for Bellinger on the active roster, the Dodgers sent Andy Burns back to Triple-A OKC. Burns appeared in 9 games and collected 3 hits in his brief stint with the team. 
Dodger Stadium News: Elton John Announces Concert in LA, Tickets, Dates, and More