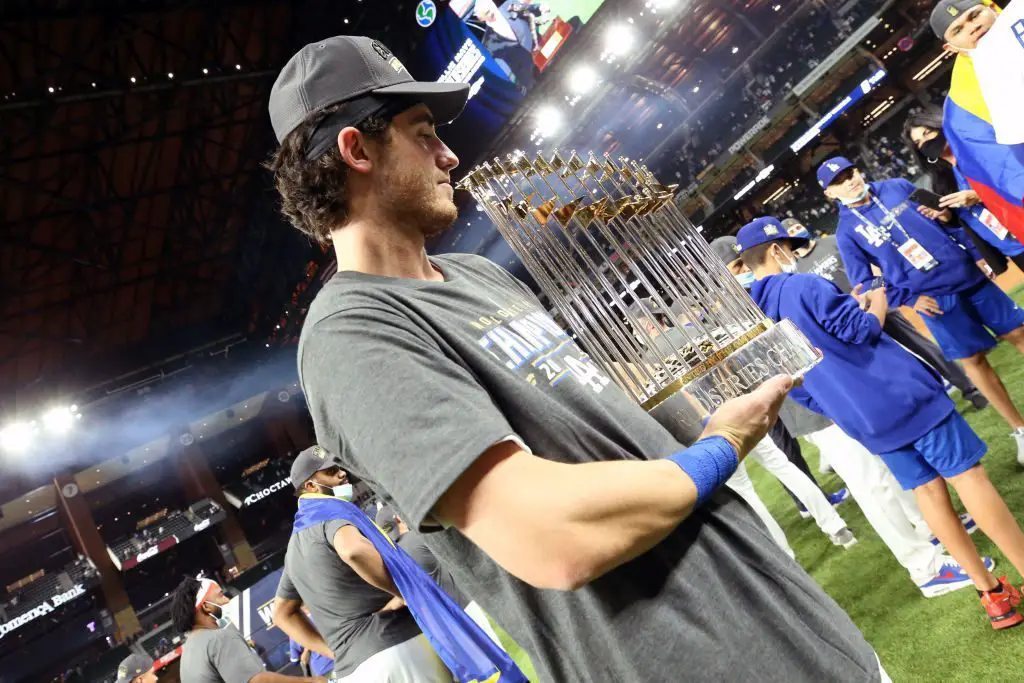 The Dodgers are just a week away from finally getting their hands on World Series hardware. A hard-fought 2020 culminated in the first championship since 1988. Such a huge victory is deserving of a jaw-dropping ring for the players involved.
The Dodgers have been really good about keeping the ring design under wraps. But if it's anything like the Lakers' most recent ring design, fans in Los Angeles can expect something wild. 
Cody Bellinger was recently asked what he planned on doing with his ring. As it turns out, the Dodgers players and coaches were recently sized up for the rings. Bellinger plans on putting it in a place where he can see it often, maybe even wearing it often. 
I just got told what finger I sized it for and I didn't know. I think it's going to be more of a display piece. I'm not going to put it away so I never see it again. I want to see that. I just don't know what finger it's going on yet. 
Every player is different in how they handle World Series rings. Some lock them away until after their playing days are over, and some wear it when they're out at events. Aside from Bellinger, the Dodgers have yet to really even discuss the rings in general. 
Whatever the design ends up being, we can't wait to see them on our players. 
Other Dodgers News
Bellinger was a part of one of the strangest Opening Day plays that we have ever seen. He hit a ball that went off of a Rockies' outfielder's glove and over the wall. But Bellinger ran past Justin Turner who was retreating back to first base on the play, resulting in an out. Bellinger was awarded a run-scoring single as a result. 
Dodgers: MLB Insider Says This is Corey Seager's Last Opening Day in LA