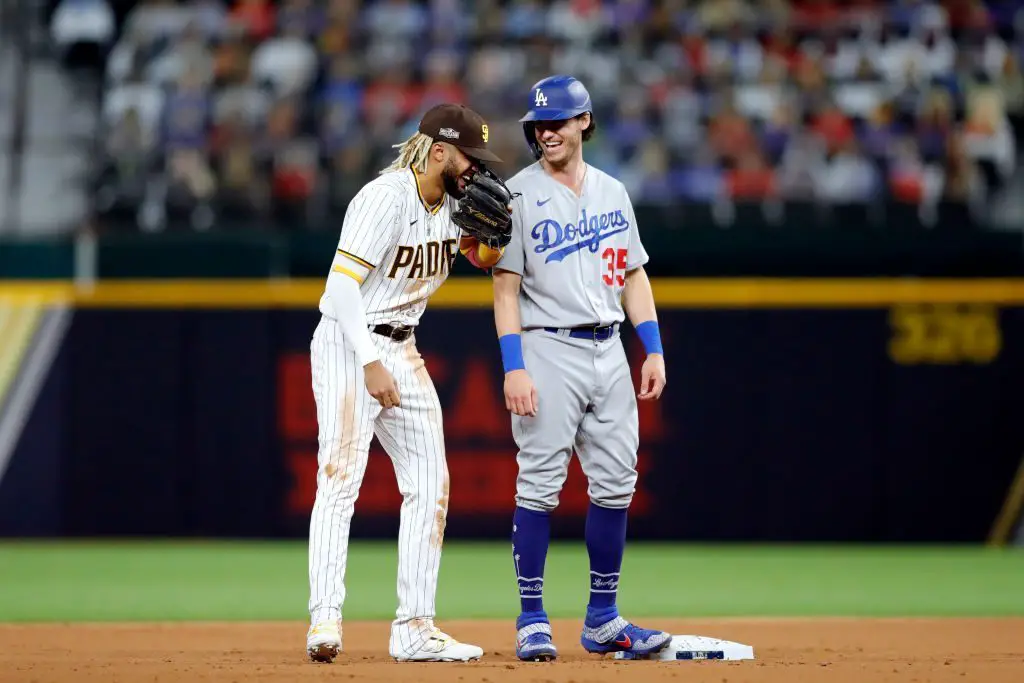 Dodgers Team News
Dodgers: Cody Bellinger Has Some Thoughts On Why Baseball Doesn't Appeal to Everyone
The Dodgers are not like every other team in baseball. Not every club around MLB draws in close to 4 million fans a year in attendance, or even close to their 49,000 average per game. Baseball isn't necessarily a popular sport across the country.
All of that can be tied into a big issue in baseball, and that's been the inability to market the players or the game. MLB has tried rule changes to speed up the pace of play as well as changing the structure of a baseball to make games more exciting. Dodgers fans are obviously very familiar with those changes over the years.
But for the Dodgers' Cody Bellinger, the season might just be too long. He spoke with Yahoo's Adam Caparell about the issue of growing the game moving forward. 
It's hard to get behind a 162-game season. I think that's the hardest part because a lot of people tell me they love watching playoff baseball. So I get it.
Bellinger also offered a bright side to the game moving forward. The Dodgers outfielder has loved what MLB has done with the presentation of the game, especially in a year when fans weren;t able to attend games.
But what I think MLB is doing a good job with now is with different camera angles to see how fast the game is actually being played. Because it looks so easy on TV—like every other sport. But you get these different camera angles and you're like, "That ball is coming really, really fast."
MLB is making small adjustments but not always in the right direction. Removing the popular universal DH is a great example of them taking a step back in growing the game. Because of that, the Dodgers will have to adjust from the gameplan in place from 2020. 
And while 60 games probably isn't the answer to all of our problems, there are a whole lot of ways to make the game appeal to a wider audience. We'll get there. 
Dodgers: Trevor Bauer to Make Massive Donation For Every Strikeout This Season