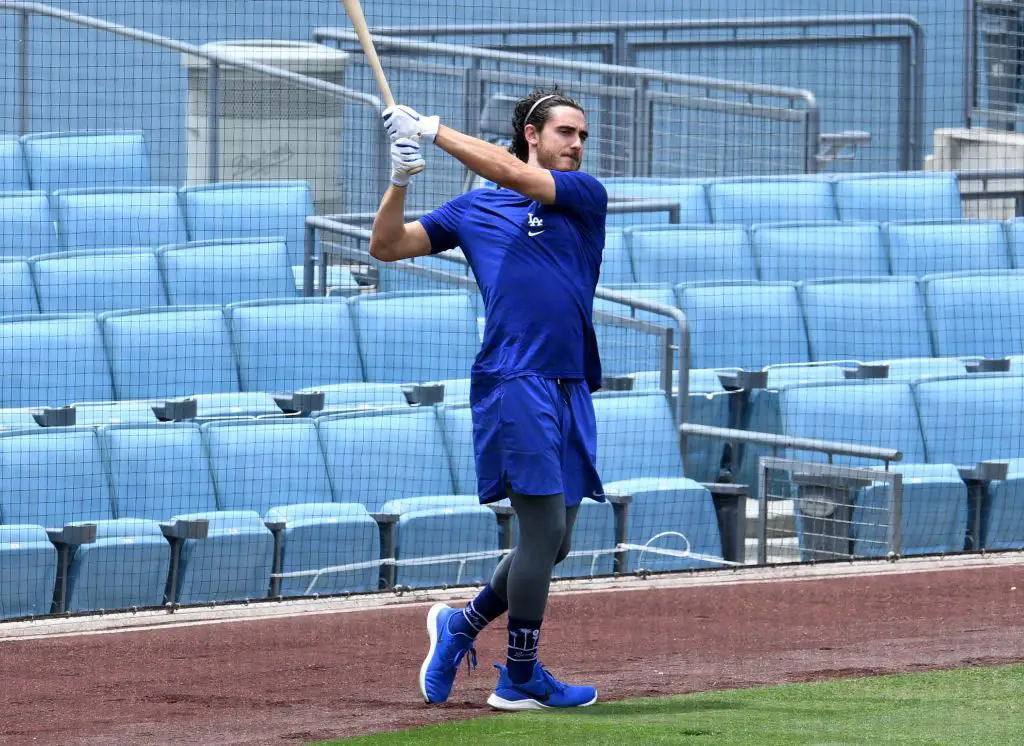 Dodgers fans got the biggest shock of the season this week when they found out Cody Bellinger was going to be a dad. His girlfriend Chase Carter made the announcement on Instagram and showed off her baby bump in a post this week while also celebrating Belli's birthday. 
Today, we found out that Belli is going to be a girl dad. Carter once again posted a clip on Instagram with a confetti popper filled with pink confetti for Bellinger. The 26-year-old is having a baby girl. 
Quite the birthday week for Bellinger. 
Other Dodgers News
The Dodgers have changed the scheduled Trevor Bauer bobblehead giveaway for August. The team officially pulled the giveaway 2 weeks ago, but they replaced it with a new item this week. That should satisfy fans that paid a premium to go to that particular game. 
Mookie Betts took the All-Star Game off in hopes of recovering and getting back to 100 percent. Just 1 game out of the break and it already appears to have paid off. Dating back to the last 2 games before the break, Betts is absolutely on fire. 
Corey Seager sounds like he is going to be taking some live at-bats today in Arizona. If all goes well, the shortstop could be back VERY soon.
Dodgers Focused on Winning 9th Straight Division Title, Says Will Smith