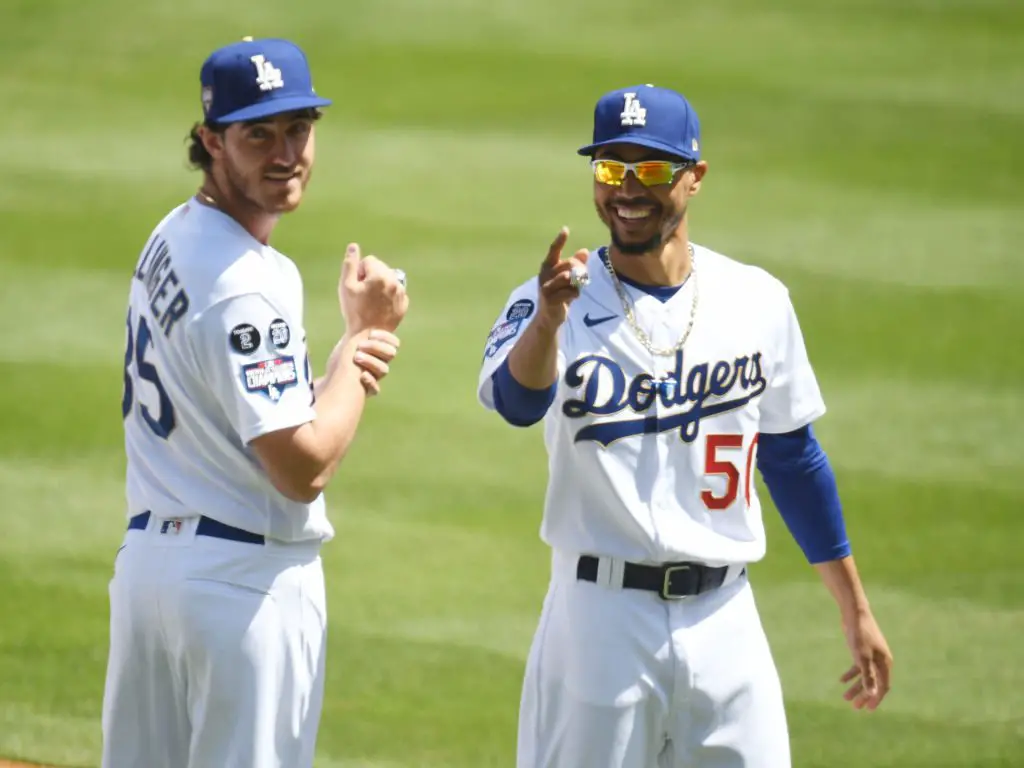 Dodgers Team News
Dodgers: Cody Bellinger Motivated to Step Up With the Loss of Mookie Betts
If this week is any indication of things to come for Cody Bellinger, the Dodgers are in a good spot. The former NL MVP slugged 2 more homeruns on Wednesday night bringing his total to 4 long balls over the last 4 games. 
His sudden outburst with the bat is also coming at the perfect time for the Dodgers. Bellinger's bat has come alive right when Los Angeles lost Mookie Betts to the injured list and Justin Turner on the mend. 
After the 2-homerun performance in Philidelphia on Wednesday, Bellinger was asked if there is extra motivation to step up with big names out. Bellinger admitted that there is a little more urgency for the Dodgers with guys like Betts out of the daily lineup. 
Yeah, most definitely man. With that, we feel the faith in a lot of guys. Everyone is coming together and playing the right baseball, but losing a guy like that always hurts. You just try to continue to work on your plan, your approach, and help the team win in multiple ways. We've got a lot of guys that can do that. 
Dave Roberts also noted that Bellinger coming out of it with Betts out is huge timing. The lineup is obviously chalked full of stars, and the recently acquired Trea Turner at the top of the lineup is almost unfair. But getting Belli's bat going will be huge for an October run. 
He's getting to the high fastball and not missing on pitches right over the heart of the plate. Bellinger also worked a 13-pitch at-bat before launching a ball over the wall in left field off of Kyle Gibson. If this is a sign of things to come, the NL West better watch out. 
Dodgers: The One Big Difference Dave Roberts is Seeing in AJ Pollock This Year