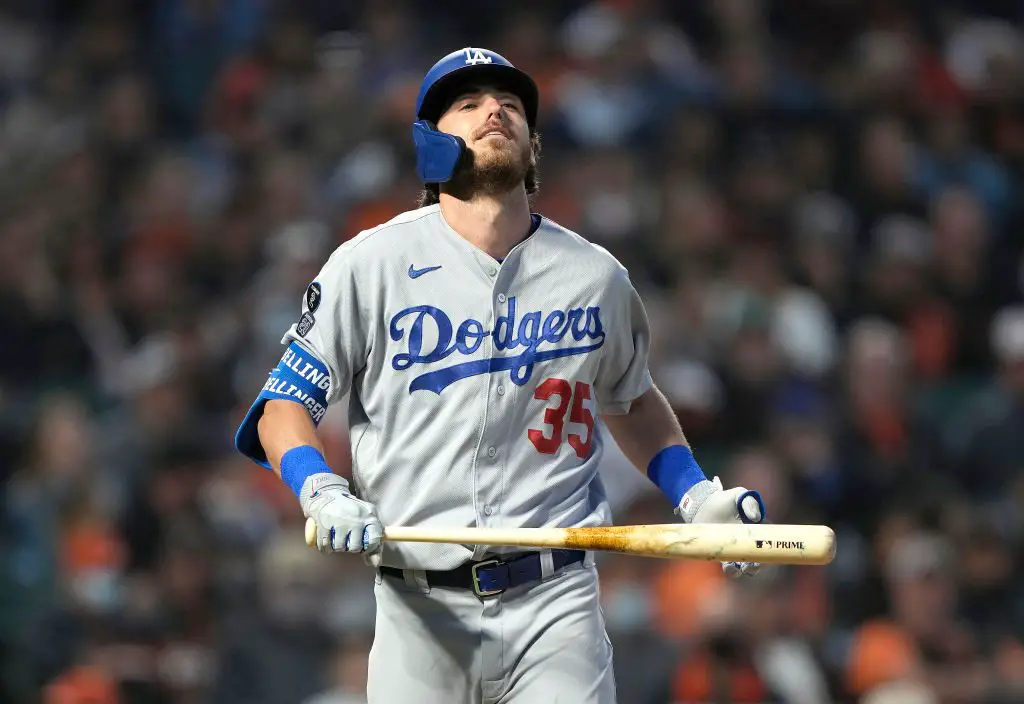 The Dodgers are quickly running out of time to make a run for the division title, and they know it. With only 53 games left in the regular season, there is no time to waste if they hope to catch the Giants and avoid a one-game Wild Card scenario.
This brings us to Cody Bellinger, who has been having a nightmare-ish season as he tries to work his way back from offseason shoulder surgery following the team's World Series run in 2020. Having only played in 50 games to this point, Cody is hitting a lowly .168 with almost no power to make up for it.
It seems as if time has run out for Cody, as manager Dave Roberts announced on Friday afternoon that the All-Star outfielder would be relegated to a platoon situation going forward.
I think right now we have a lot of good players, and in the near future I see Cody playing against right-handers. We've got a lot of good options to play against lefties, as you can see tonight.
The move coincides with the expected activation of Trea Turner, who can play all over the field and should slide right in near the top of the order and produce. This move isn't meant to imply that the team has given up on Cody by any means. If anything, they are doing him a favor by trying to help him focus on the areas that give him the best chance to succeed and gain his confidence back.
Dave Roberts did his best to remain diplomatic during his press conference, but his words rang loud and clear, even though he kept Cody's name out of them as much as he could.
Every single night there's going to be a great player that's not getting the start, and that's just kind of where we're at. I'll divy up playing time with workload, but right now where we're at on the schedule, we have to win baseball games. We're four games back in the loss column and we have to win. Every single night, with respect to workload and workload management, I need to put the best guys out there that I feel can win a ballgame that night.
You have to give him credit for trying his damnedest to fight through the adversity, but something is clearly not right with the former MVP. No number of swing changes or stance alterations can heal a player, and it looks like Bellinger has yet to fully recover from his surgery back in November.
The hope is for Cody to have some time to continue to build up his arm strength while also working on his mechanics to finish the season. If he can find some consistency at the plate, he should once again find himself in the middle of the lineup come October.
NEXT: Could 2021 Be a Lost Season for Tony Gonsolin?