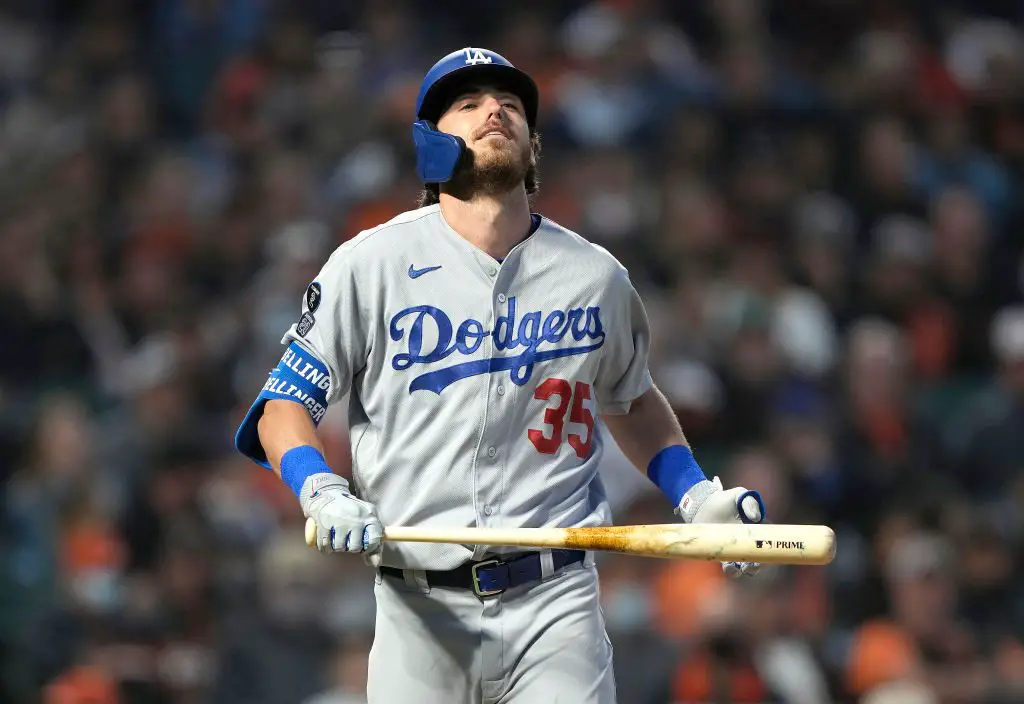 The Dodgers are in a good position right now. Despite missing some big names in the outfield for the past week, Los Angeles already got back AJ Pollock and Chris Taylor this week. With the added stellar play of Gavin Lux out there, they've been just fine. 
Even without Cody Bellinger in the lineup, the Dodgers still line up very well defensively. Their bats are even better without the struggling former NL MVP in the lineup on a daily basis. But that does not change the fact that they want him healthy and ready to go in October. 
Bellinger's fractured ribs initially were not a concern for Dave Roberts and the Dodgers. But after not being able to play for a few games, they decided to place him on the injured list. Despite the timing and the fact that there are just 8 games left, Doc is not ready to end his season. 
It's more kind of, you just don't know. There is no setback, it's progressing each day and it's getting better, he's hitting on the field. I'm certain he's not done for the season, I just don't want to put us in a situation, or Cody, where there's an exact time of return. Because no one knows that. 
Doc had said this week that Bellinger was progressing a little slower than they would have liked in his return from that injury. But the Dodgers are not counting him out of the regular season, and that's got to mean something. 
The final game of the season is just over a week from today, meaning Bellinger would need to be back pretty quick. The Dodgers don't seem too concerned with getting him at-bats beforehand, especially since he was already struggling at the plate as it is. 
Still, it will be interesting to see if he does make it back before the year is over and if he has a consistent spot in the lineup during their postseason run. 
Dodgers: Incredible Outfield Defense Saves Los Angeles in Win Over Arizona