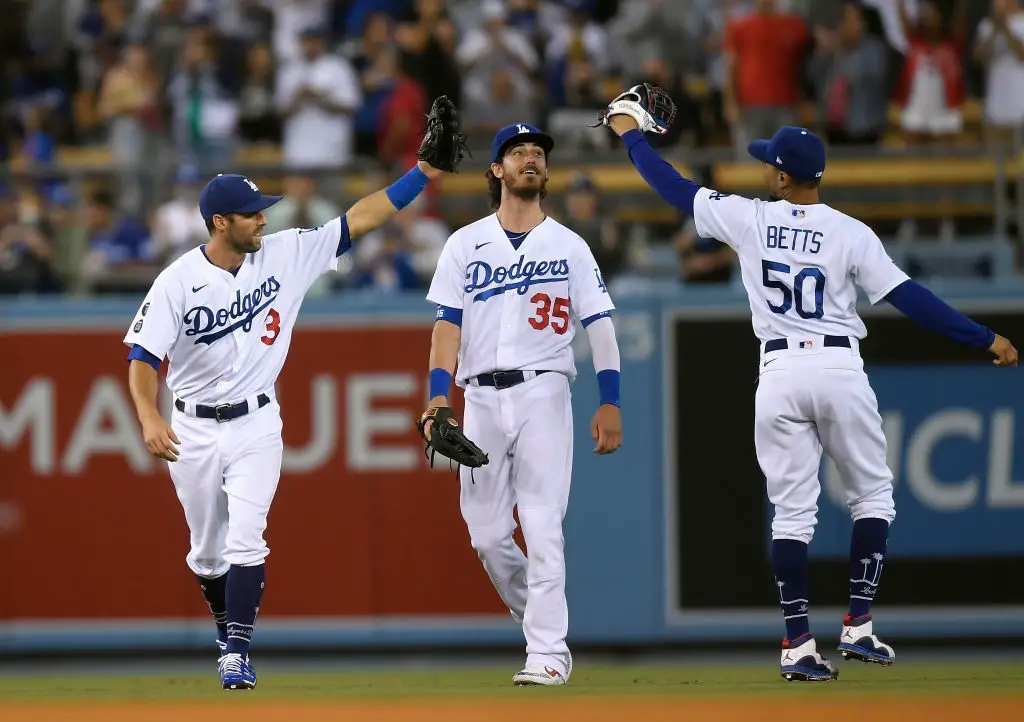 Editorials
Dodgers: Cody Bellinger Odd Man Out in Outfield? How LA Will Manage Mookie's Return?
With Mookie Betts set to be activated sometime later this week, he'll more than likely resume his role in right field leaving Cody Bellinger, A.J. Pollock and Chris Taylor left to fill in the center field and left field spots.
We discuss who LA should start in center and left and if it's time for the Dodgers to demote Cody Bellinger as the everyday starting centerfielder.
Plus, former Dodgers GM, Ned Colletti, was on AM 570's postgame Dodger Talk with David Vassegh and said that he thinks Cody Bellinger could be the odd man out in the Dodgers outfield.
WATCH
So the big question for Dave Roberts and the Dodgers this week, what does the starting outfield look like once Mookie comes back? We asked fans on Twitter for their best starting three and Cody did get his fair share of love out there.
What's your starting outfield when Mookie Betts returns?

LF-?
CF-?
RF-? #Dodgers

— Dodgers Nation (@DodgersNation) August 24, 2021
Defense wins championships is undoubtedly the thinking among fans that want to see Belli in the lineup on the daily. Still, with AJ Pollock and Chris Taylor having hot seasons, you can't sit them and feel good about yourself.
Have you subscribed to our YouTube Channel yet? Subscribe and hit that notification bell to stay up to date on all the latest Dodgers news, rumors, interviews, live streams, and more!
NEXT: Scott Alexander and Garret Cleavinger May Be Running Out of Time