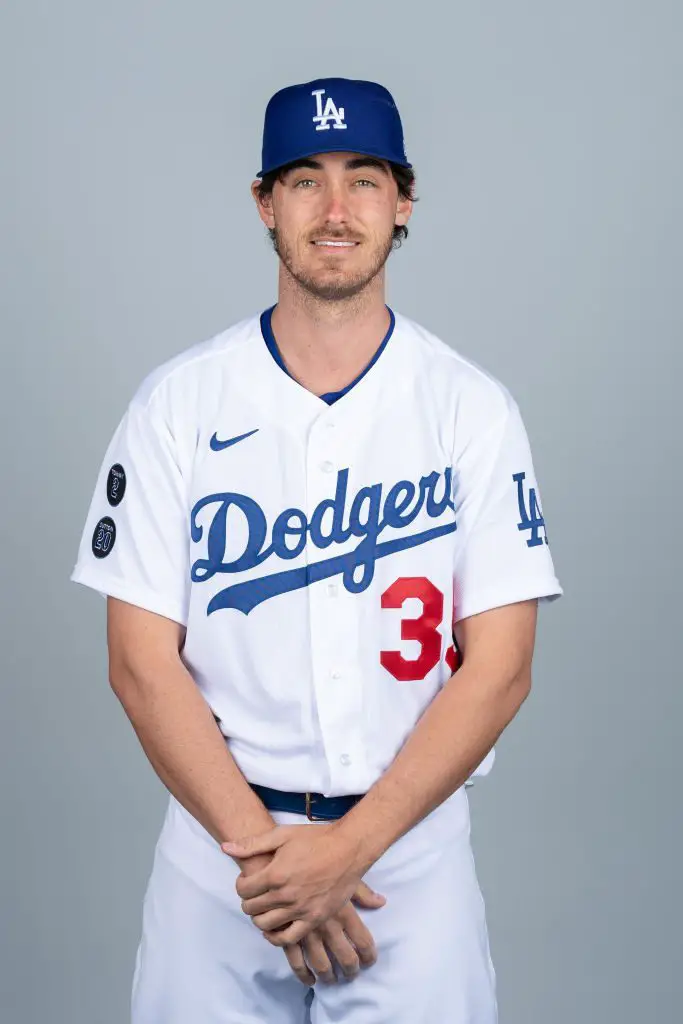 Dodgers Team News
Dodgers: Cody Bellinger Shows Off Another New Batting Stance in First Spring Training Appearance
It may not have been the dominant return he dreamt about, but Cody Bellinger finally made his spring debut for the Dodgers on Tuesday afternoon.
The former MVP ended his day going 0-3 with two groundouts and a strikeout, but getting through 6 innings fully healthy was a success in itself. At the end of the day, Cody's stat line wasn't what people were talking about, however. Instead, the focus was on a noticeably different stance in the batter's box.
#Dodgers Cody Bellinger's stance today vs. last year's. Much different. pic.twitter.com/Mk3tgsHqAm

— Juan Toribio (@juanctoribio) March 16, 2021
When asked about the new stance, Cody chalked it up to a personal decision that he made based on how he felt in the batter's box.
[I'm just playing with what I feel is good for me, and I feel confident with it… I've done it in the past and had success with it. To be honest, I just feel really good with it.
The new stance does allow Bellinger to open up at the plate and shorten up his swing, but it definitely feels like something that will be a work in progress for at least the start of the season.  When asked if his new approach was a direct response to how pitchers attacked him in 2020, Cody didn't seem to think that it was.
It was more about how I felt, nothing [about] where pitchers attacked me. It's all about comfort, and I believe in it.
Bellinger saw the largest percentage of breaking and offspeed pitches of his career last season, which did impact him a bit. His strikeout percentage rose from 16.3% in 2019 to 17.3% in 2020 while his walk rate dropped from 14.4% to 12.4%. It's hard to read into these numbers too much since the season consisted of only 60 games, but this new approach at the plate could help reverse these trends for one of the most electric hitters in the game.
Breaking Down Cody's New Stance | Dodgers Dougout
The former MVP has tinkered with his swing — more specifically his stance often over the last two seasons. After Tuesday's contest, Dave Roberts was asked if maybe Cody has tinkered a little bit too much.
I think ideally you want guys to have one set stance and always feel comfortable, but that's just not the case. We still have plenty of time to figure out where he wants to be when the season starts and it could change. Again, that's kind of how Cody's feeling.
The Dodgers have 13 more spring training games and 15 days until opening day in Colorado. 
NEXT: Dave Roberts Praises Max Muncy Despite Early Spring Struggles