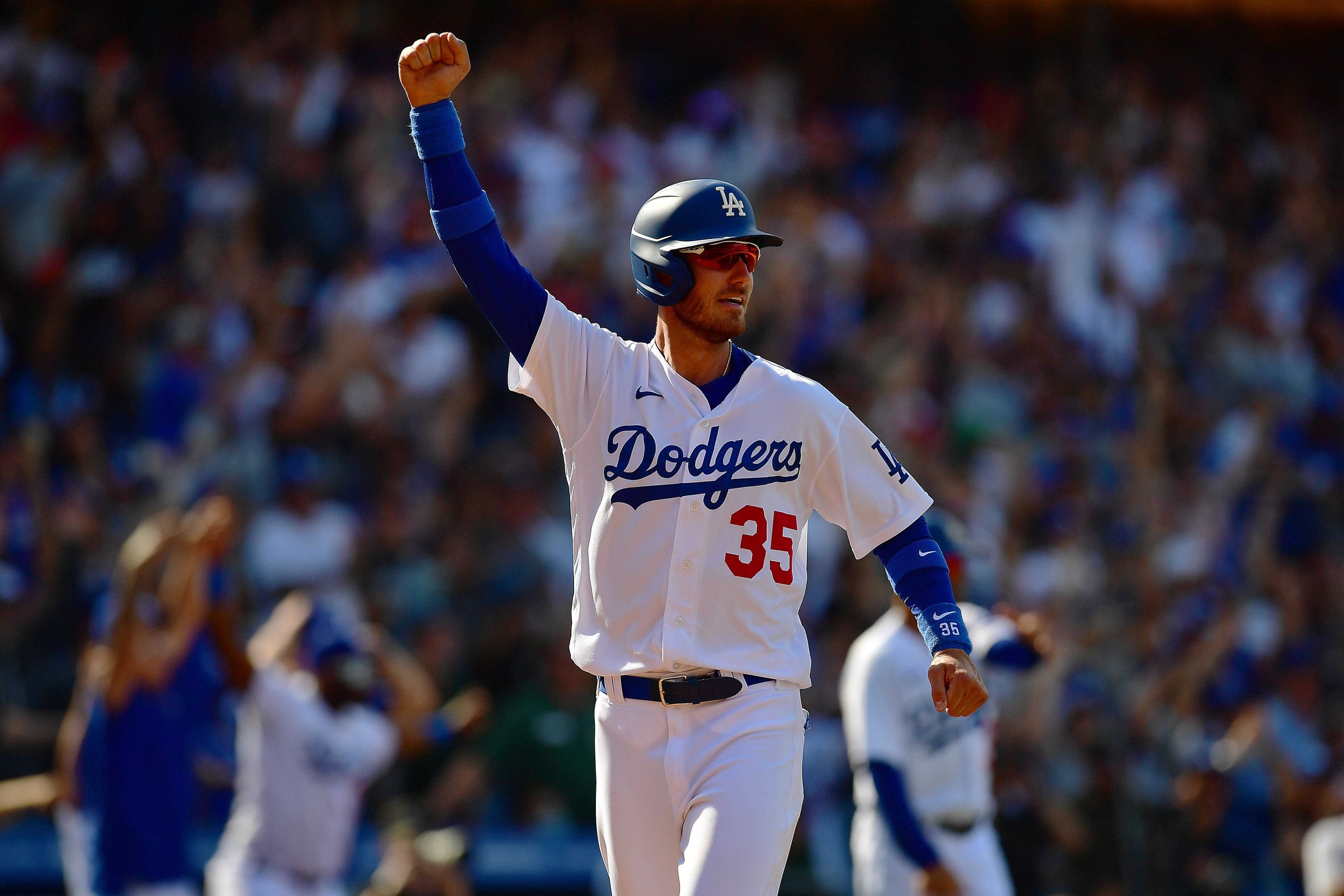 Dodgers Team News
Dodgers: Cody Bellinger Wants to Move Back to First Base Eventually
It's almost easy to forget that Cody Bellinger was a first baseman for a decent chunk of time. When he came up with the Dodgers, it was to replace an injured Adrian Gonzalez at first. But 5 years later, Bellinger is making a name for himself defensively in the outfield. And there are very few around the league that can cover ground as he does. 
Bellinger already has a Gold Glove award to his name in the outfield. But the Dodgers slugger played really good defense at first as well, putting up above-average numbers there in almost 2000 big league innings. So will he eventually make the move back?
Ideally, that's what he would like to do. Bellinger spoke with am570's Dave Vassegh this week about his career and how he sees it playing out. And when he does get a little bit older, he could go back to being the Dodgers' first baseman. 
"When I'm older and not as agile and fast, I can move over to first base again. And hopefully it's like riding a bike you know? But that was my main position in the minor leagues and high school, so it's always there in the future."
For the moment, the agility and foot speed is certainly there for Bellinger. He ranks out as the fourth-fastest player on the Dodgers, covering 27.9 feet per second in 2022. And that's coming off of a broken bone in his leg sustained last season. 
So while we may not see it for a while, Cody Bellinger eventually will be back over there. And even if it's not with the Dodgers, any team would be lucky to have a glove of his caliber covering first base for them. Los Angeles is pretty set over there for the next couple of years though, with Freddie Freeman manning the position. 
Dodgers: Will Los Angeles Sign Trea Turner to An Extension?