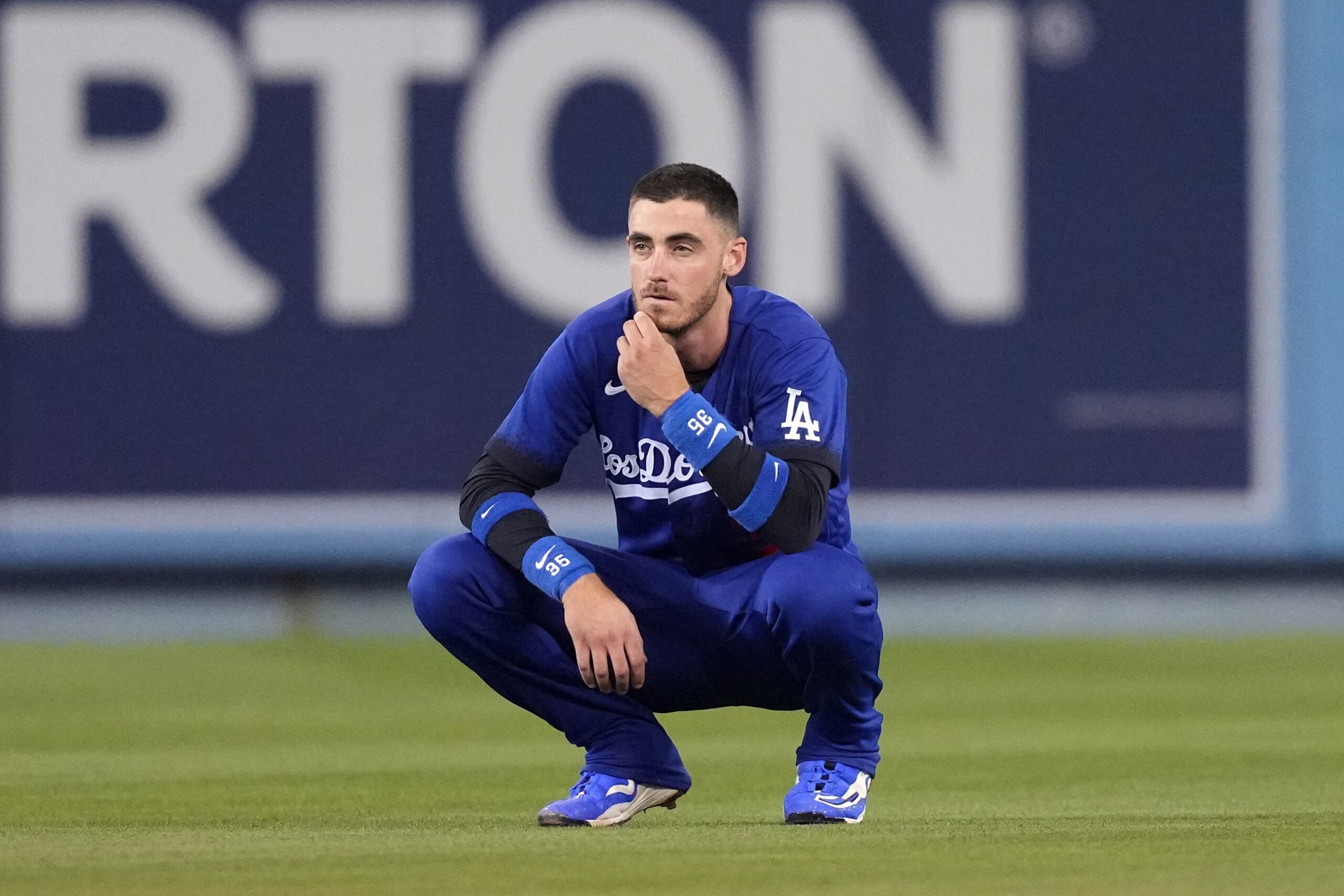 Dodgers Team News
Dodgers: Cody Bellinger's House is For Sale and is Ridiculous, Reactions
If you're searching for a house with a private jet hangar, indoor basketball court, practice facility, pool, and three bedrooms, then search no more as Dodgers MVP Cody Bellinger is selling his home in Arizona for a low rate of $4 million dollars.
The two time All-Star knows how to live life fit for a king since he bought the house for $2.85 million back in 2020, less than 3 years after he was named 2017 Rookie of the Year. So if you're looking for a home in Chandler, Arizona, try this spot on for size.
The guys at Jomboy shared the shots of the mega-home on social media and the biggest takeaway for folks in the comments was not the lavish 4,500 square feet of space or high asking price… it was the airplane hangar.
Cody Bellinger's house is incredible pic.twitter.com/IqhEsPKty6

— Jomboy Media (@JomboyMedia) August 4, 2022
The fan reactions were perhaps the best part of this whole thing. Here's what fans had to say after a TikTok was posted showcasing his former home.
Ok, I dont have a plane, but I do know of a house with a full length, double alley bowling alley, large pool, sauna, hotub, indoor BBQ, gym, cinema room, games room, music/party complete with light up floor, library, dressing rooms, walk in showers and a baths that fill in mins

— QfanatiQ (@QQfanati) August 5, 2022
Why is there carpet in the laundry room and where the bathroom vanities sit?! Crazy ?????

— ball21hawk (@ball21hawk) August 4, 2022
how much weed do u think is in there?

— Matt (@blazersburnerac) August 4, 2022
Cody Bellinger got a private jet at his house lol damn

— Cactus Jack (@Jpten2) August 4, 2022
It also looked like a kitchen… where's the actual kitchen?

— Garbage Boy (@TrashManGarbage) August 4, 2022
Guys laundry room is bigger than my apartment

— Mike Baerga (@Mikebaerga517) August 4, 2022
This is what you get when you hit .206 in the big leagues kids!!

— Juwan Acíg (@JuanAvuan_BnR) August 5, 2022
Some of these are absolutely ruthless.
So, if you have a few extra bucks laying around (and about $3,999,998 more), you could find yourself living like a real MVP in AZ!
Inside Dodgers' Star Mookie Betts' New $7.6 Million Mansion!
Have you subscribed to our YouTube Channel yet? Please subscribe and hit that notification bell to stay up to date on all the latest Dodgers news, rumors, interviews, live streams, and more all year long!