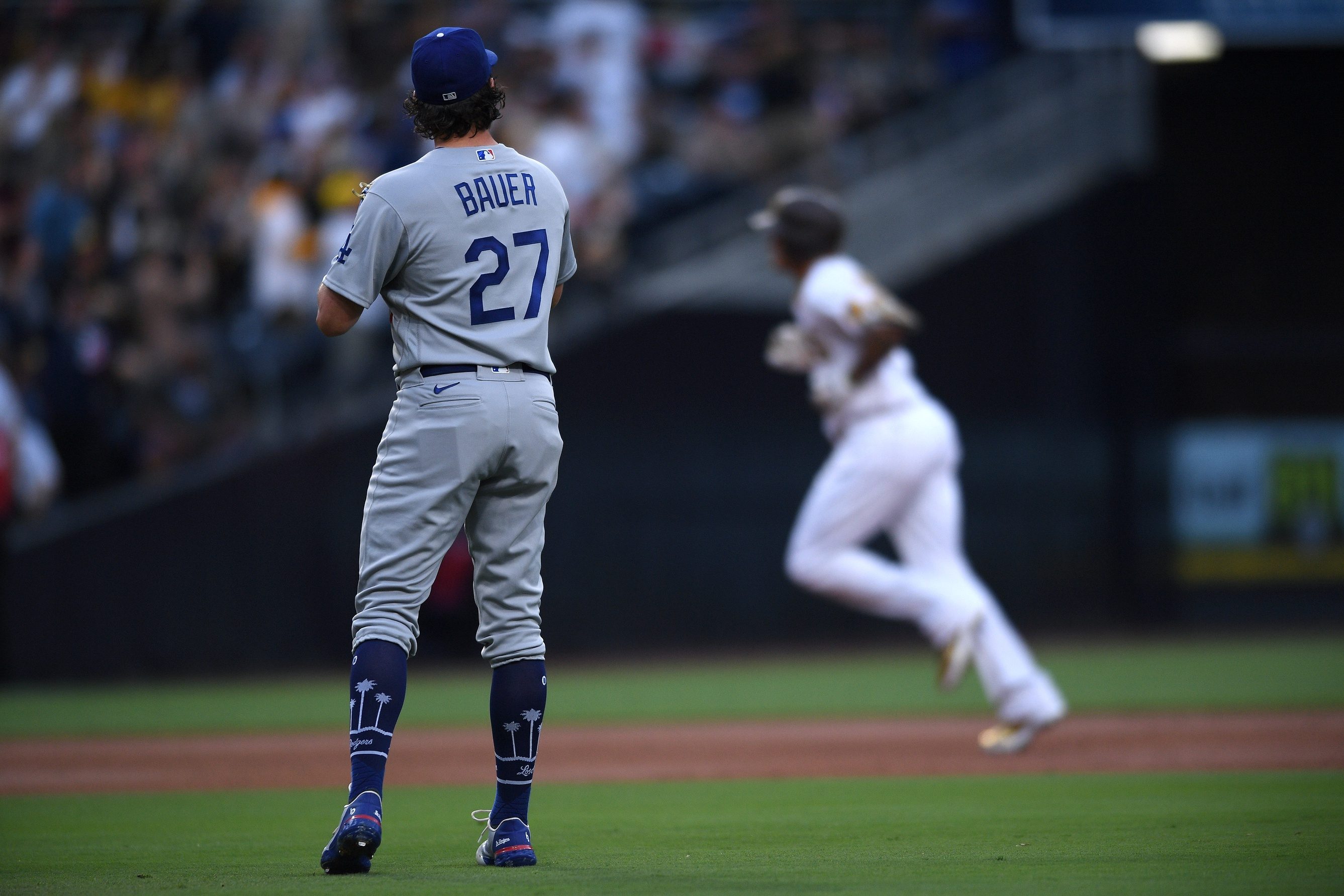 The Trevor Bauer suspension set shockwaves across the baseball world yesterday. After months of months on administrative leave, MLB handed down a two-year suspension to the Dodgers pitcher.
According to ESPN's Jeff Passan, MLB is also not crediting any of the days Bauer missed while on administrative leave towards his 324-game suspension. In the past, the league has at times counted time on administrative leave as time served. The Dodgers pitcher's suspension is the longest in the six-plus years the league has had a domestic violence policy according to ESPN's Alden González.
Today, The LA Times Dylan Hernádez wrote a scathing article about the Dodgers decision to sign Bauer to a deal worth $85M over the first two years. Hernández contends that the Dodgers should have known that life with Bauer was going to be a challenge.
"The Dodgers didn't know Bauer would be accused of sexual assault. However, they knew he was always in some sort of trouble. They knew how respected baseball people such as Kevin Towers and Terry Francona wanted nothing to do with him. They knew he sliced open his pitching hand repairing a drone.They knew he threw a ball over the centerfield wall instead of handing it to the manager when he was taken out of a game."
The LA Times columnist continued to question the Dodgers front office decision to pay a handsome price to bring Bauer aboard. 
"The question was never about whether Bauer would get into trouble; the question was about what kind of trouble he would get into.The Dodgers were enamored by the idea of landing a player of Bauer's quality without having to pay him into his late 30s, so much so that they ignored his problematic history."
On Friday, the Dodgers organization released a statement in response to the suspension news. Bauer himself posted a message on Twitter stating that he would appeal the 324-game suspension.
Have you subscribed to our YouTube Channel yet? Subscribe and hit that notification bell to stay up to date on all the latest Dodgers news, rumors, interviews, live streams, and more!
Dodgers: A List of Free Food Fans Can Get After a Dodger Win