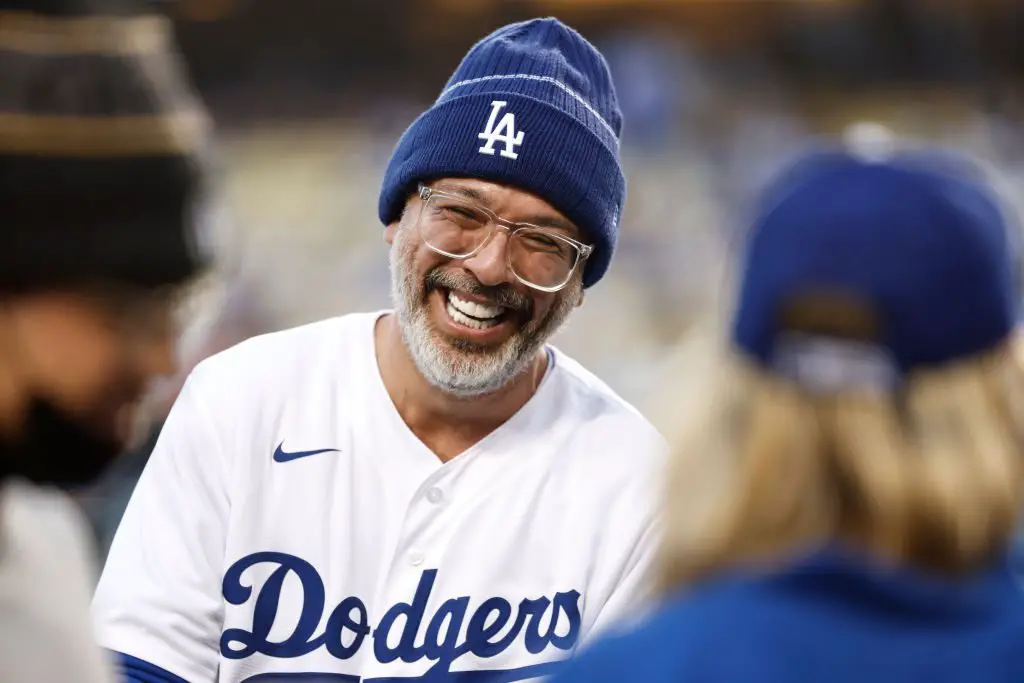 Dodgers Team News
Dodgers: Comedian Jo Koy Vlogs His Experience Throwing Out First Pitch on Filipino Heritage Night
The Dodgers had the opportunity to host Filipino Heritage Night at the Ravine this past week. Fans had the opportunity to purchase a ticket package that included an exclusive Filipino Heritage Night jersey for that night. 
Dodgers fans were also treated to an appearance by comedian Jo Koy. The superstar comedian showed up to throw out the first pitch for that game, and it was every bit as entertaining as you might expect from him. 
Jo Koy even documented the first pitch with his own camera crew, as he is known to do all over. In this clip, he is shown walking around and prepping to throw out the first pitch for the Dodgers to a very good friend of ours.
Other Dodgers News
Max Scherzer was asked about his future with the Dodgers, and he gave the answer that you might expect. A player of his caliber and age is looking possibly for the final deal of his career, and he's not going to show his hand too soon. Still…we would like him back.
With the playoffs just on the horizon, Dodgers players obviously don't want that Wild Card spot. AJ Pollock went so far as to call it a fake playoff spot this week, and they want to keep that NL West division lead. 
Dodgers: MLB Analyst Compares 2021 Dodger Team to Golden State Warriors Dynasty