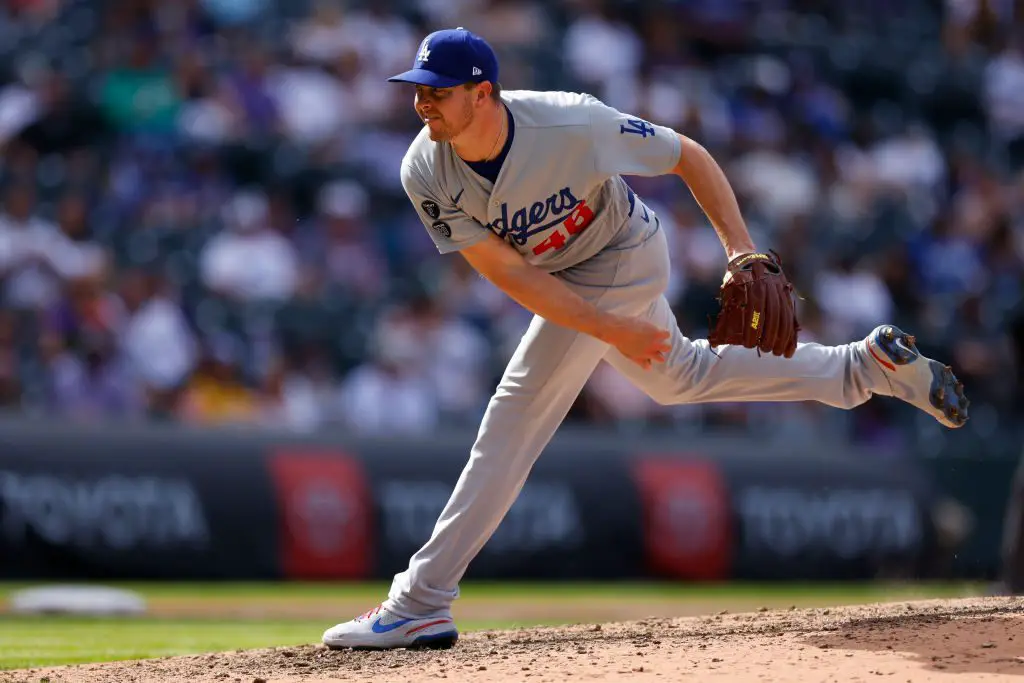 Dodgers Team News
Dodgers: Corey Knebel Starts Game 5, How LA Can Get to Logan Webb, When Do We See Urias?
The Los Angeles Dodgers have announced that right-hander Corey Knebel will start Game 5 of the National League Division Series. LA's original plan was for Julio Urías to get the ball to start the winner-take-all game vs. San Francisco, but the Dodgers will instead give the ball to Knebel as an opener and likely insert Urías into the game as early as the bottom of the second inning.
We discuss why the Dodgers decided to go with Knebel as an opener instead of starting the 20-game winner Urías and how it could either be seen as a stroke of genius or be second guessed if Knebel can't get it done.
Next, we break down the biggest keys for the Dodgers offense in Game 5 and how they can have more success against the Giants' young star hurler Logan Webb. Webb, who toed the rubber for San Francisco in Game 1 and went 7.2 scoreless innings with 10 strikeouts, presents a daunting task for the Dodgers offense.
In game 1 Webb befuddled the Dodgers' bats with a lethal changeup/slider combination that worked to generate 19 swings and misses. LA uncharacteristically expanded the strike zone all night against Webb with 8 of 19 whiffs coming on pitches outside of the zone. We discuss how an improved strike zone awareness and a different approach at the plate could jumpstart the bats in their second time seeing Webb this series.
Plus, how having Gavin Lux and Chris Taylor in the lineup instead of AJ Pollock and Matt Beatty this time around could be a game changer.
WATCH
Looking for more Dodgers News? Subscribe to our YouTube Channel! Subscribe and hit that notification bell to stay up to date on all the latest news, updates, rumors, interviews, live streams, and more!