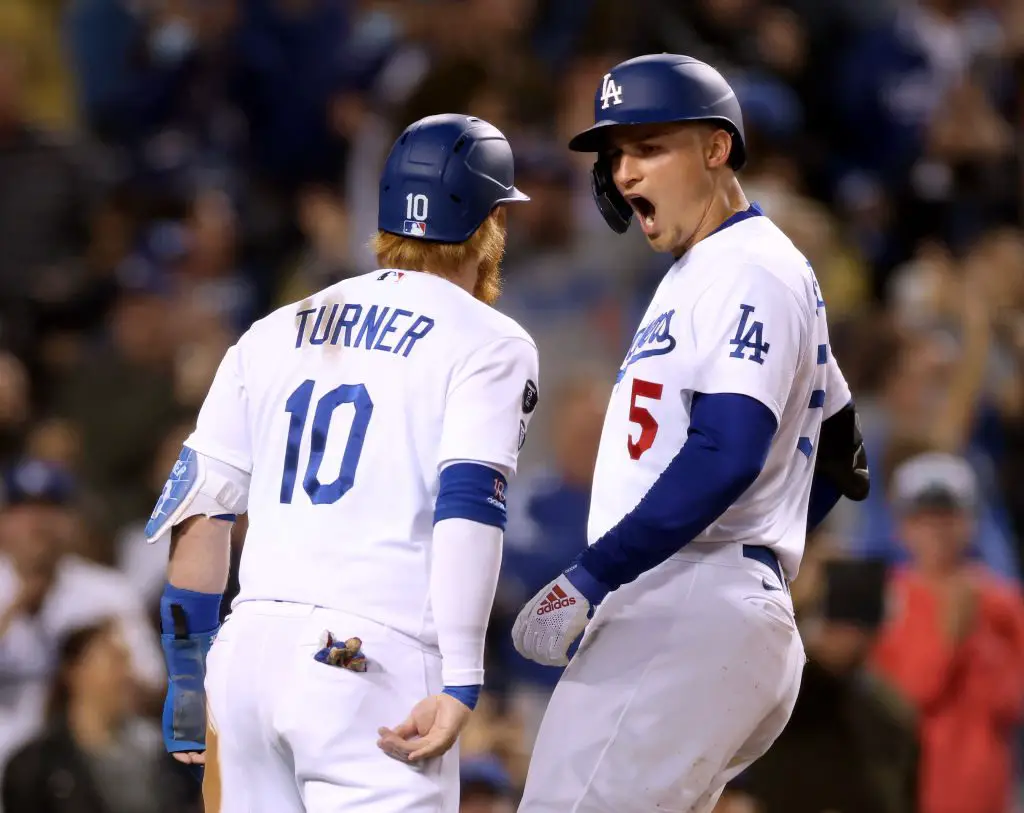 Dodgers Team News
Dodgers: Corey Seager Would Like to Return to Los Angeles Next Year
It's a little early to already be talking about free agency. But less than an hour after the DOdgers were bounced from the playoffs by the Braves, Corey Seager talked about his future in Los Angeles. 
Seager is set to hit the free-agent market after the World Series ends this month. When that happens, it seems like there is a very good chance that he ends up out of the Dodgers' desired price range. But his comments after the loss on Saturday turned some heads. 
Seager was asked if he would like to return to the Dodgers in 2022. The star shortstop talked about coming up with Los Angeles and the time he has spent her as reasons he would want to stick around. 
Absolutely. I grew up here, I've spent a lot of time here, I believe in what these guys do. I believe in how we go about it. Yeah, absolutely.
The question has never been whether or not Seager wants to play in Los Angeles. He was drafted in the first round of the 2012 draft out of High School by the Dodgers and flew through their system. But fans just want to know if the front office is going to shell out the money that it will take to retain him. 
But the Dodgers also have to think about their future long-term. They have Trea Turner over at short for the 2022 season and they also need to think about giving money to guys like Buehler and Urias over the next few years. 
So while they obviously could afford to bring Seager back, it's no guarantee at all that they would be willing to go all-in. 
Dodgers: Dave Roberts Believes LA's Bullpen is the Tightest It's Ever Been