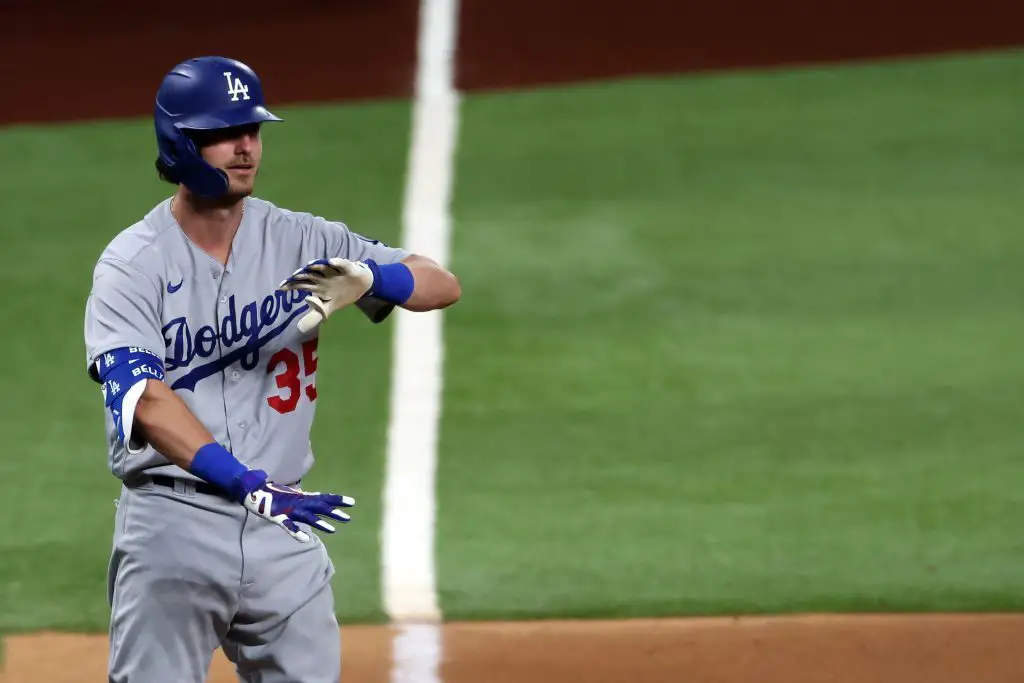 Editorials
Dodgers: Could Cody Bellinger Once Again Be an All-Star in 2022?
Coming off offseason shoulder surgery, we knew there was a chance that Cody Bellinger could have a down year in 2021, but his regular season went just about as bad as anyone could have imagined. On top of trying to gain the strength back in his surgically repaired shoulder, the former MVP dealt with a slew of injuries that forced him to miss significant time.
First, he suffered a hairline fracture to his left leg after being cleated by A's pitcher Reymin Guduan on a close play at first base in early April that forced him to miss over two months. Then, when it looked like he was finally starting to look like himself at the plate, he suffered a left hamstring injury that sent him back to the injured list in mid June. Then in September, he was sidelined with a fractured left rib after colliding with teammate Gavin Lux in the outfield that led to another trip to the injured list.
It was an extremely frustrating regular season to say the least for Cody Bellinger, where the former MVP posted career-low numbers across the board, slashing .165/.240.302 with 10 home runs, 48 wRC+, and a -0.8 fWAR. But to his credit, Belli turned the page in the postseason where he broke out in a big way. The 2-time All-Star posted a .906 OPS with 1 home run and a 147 wRC+. He also provided two of the most memorable moments for the Dodgers' 2021 run. First, he came up big with the game-winning RBI single in Game 5 of the NLDS vs. the Giants. Then his late-game heroics were on display again in Game 3 of the NLCS, where he crushed a game-tying 3-run bomb in the eighth inning that helped LA avoid falling into a 3-0 hole in the series.
We break down Bellinger's nightmarish regular season and his breakthrough postseason and discuss if his strong October will carry over to next season. Plus, how Bellinger overcame his regular season struggles and why the adversity could make him an even better player in the long run.
WATCH
Have you subscribed to our YouTube Channel yet? Subscribe and hit that notification bell to stay up to date on all the latest Dodgers news, rumors, interviews, live streams, and more!
NEXT: What Kind Of Contract Could Chris Taylor Get?