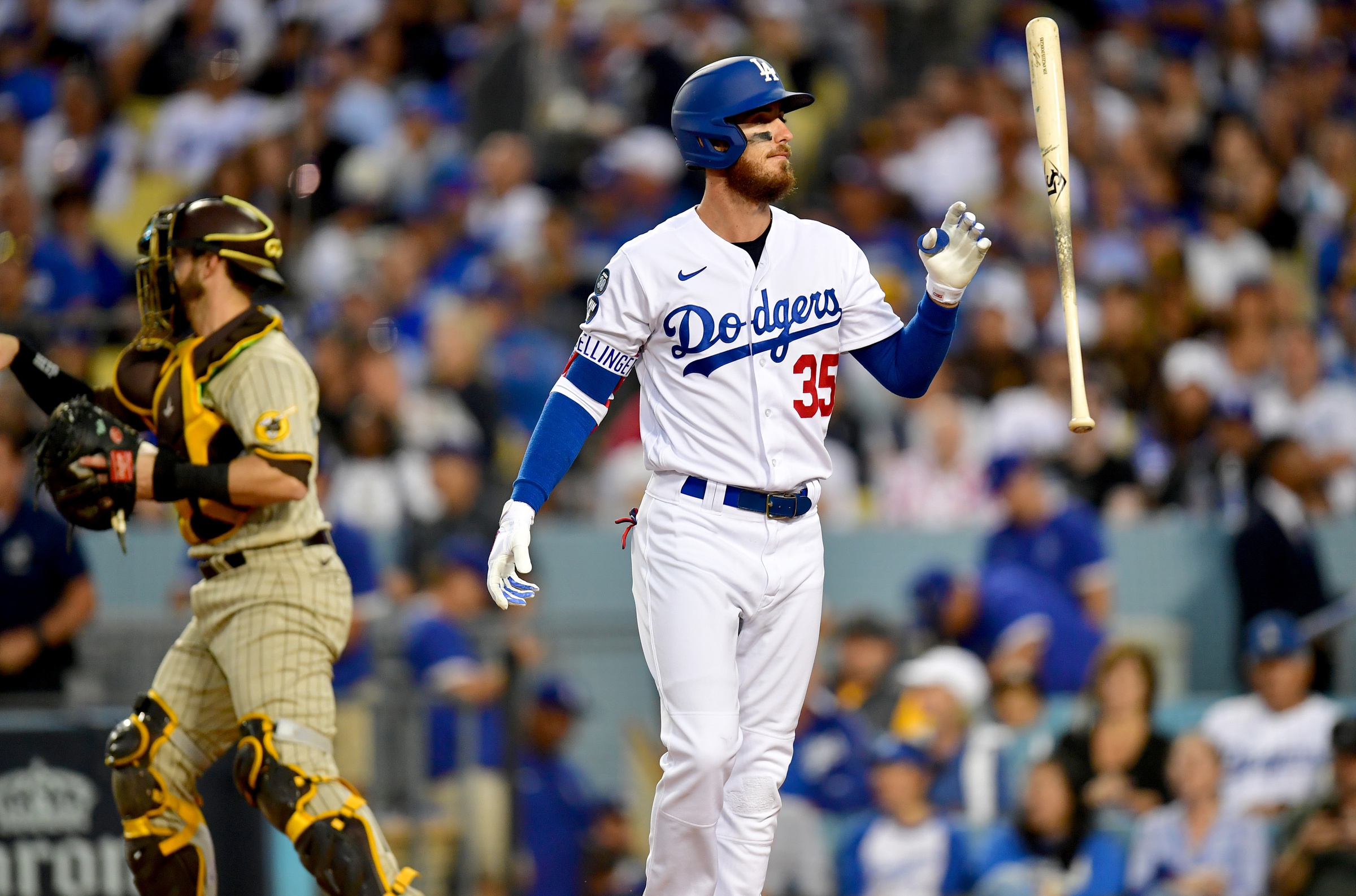 Dodgers Team News
Dodgers: Could Cody Bellinger Still Return to LA Following Non-Tender? And Should He?
Cody Bellinger is officially a free agent. That means he'll have the opportunity to negotiate his next contract with all 30 MLB teams. Yes, that includes the Dodgers.
Although the Dodgers non-tendered Bellinger, that doesn't mean his time in Los Angeles is 100% over. The Dodgers didn't want to pay him the approximately $18 million he would've made with arbitration, but they could still find a middle ground.
The Dodgers, like the other 29 MLB teams, will now work with Bellinger and his agent, Scott Boras, on a new deal.
But the question is: Should the Dodgers even bother with a new deal, or is it time to move on?
That question is not a simple one by any means. Bellinger has been with the Dodgers for the entirety of his six-year career. He was drafted by the Dodgers in the fourth round of the 2013 draft. He made his debut with the Dodgers in 2017, when he hit .267 with 39 home runs and 97 RBIs and won the NL Rookie of the Year award.
Then skip ahead to 2019, when he slashed .305/406/.629 with 47 home runs and 115 RBIs, on his way to winning the NL MVP award as a 24-year-old. It seemed to be the beginning of a historic run for Bellinger, as the face of the Dodgers.
It wasn't.
Bellinger struggled in 2020. He hurt his shoulder in the 2020 NLCS, setting himself up for a disappointing 2021 season. And then this year, there was the hope he would regain his 2019 form over a year removed from the injury — but he just couldn't figure it out.
Three years ago, Cody Bellinger won the NL MVP award.

He hit .305 with 47 home runs and 115 RBIs in 156 games.

Since then, in 295 games, he's hitting .203 with 41 home runs and 134 RBIs.

The Dodgers just couldn't justify paying him $18 million to hope he regains his 2019 form.

— Noah Camras (@noahcamras) November 18, 2022
So now here we are. Bellinger is a free agent, in a class that is pretty dry in terms of centerfielders. Bellinger is a plus defender who won the MVP just three years ago and is one of the more well-known players in all of baseball. He will surely have a market.
The Dodgers have already made it clear they don't want to spend the $18 million on him, so there's a good chance their best offer isn't anywhere close to that. You have to imagine the Dodgers are hoping to get him on a multi-year contract of around $10 million a season, but there are 29 other teams who could offer him much more. Some smaller market teams would love to sell their fans on the idea of bringing in a former MVP — and it would be at the fraction of the cost of a normal MVP.
So that probably doesn't bode well for the Dodgers.
The Dodgers will probably try to bring Bellinger back, but there's a good chance we see him in a different uniform in 2023. As a Boras client, they'll be looking to get the best deal and the most money — and the Dodgers won't offer him that.
It won't be easy for Dodger fans to say goodbye to Cody Bellinger. He's been one of the hearts and souls of this team for the last six seasons. But at some point, the Dodgers need to move forward and allow the next crop of Bellingers to make their way into the everyday starting lineup. And between James Outman, Miguel Vargas, Michael Busch, and Andy Pages, the future may be now for the Dodgers.
Have you subscribed to our YouTube Channel yet? Subscribe and hit that notification bell to stay up to date on all the latest Dodgers news, rumors, interviews, live streams, and more!