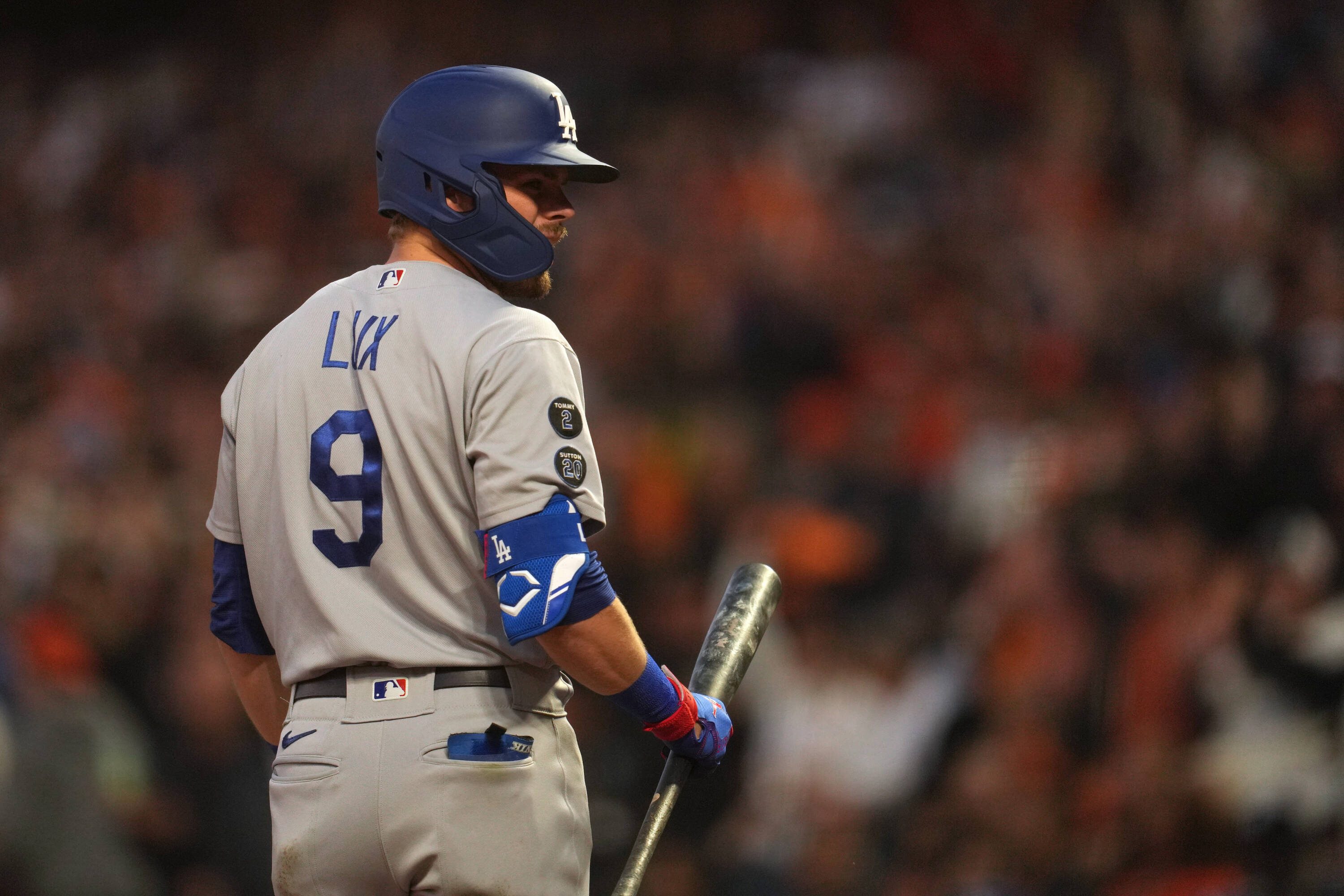 The departure of shortstop Corey Seager re-opens the door for Gavin Lux to be an everyday player for the Dodgers. With Seager gone, Trea Turner will move from second base back to his natural position of shortstop. Lux, the Dodgers former top prospect, could slot in nicely at second base.
In 2021, Lux started 91 games and slashed .242/.328/.364. It wasn't exactly a dream season for him, but The Athletic's Keith Law thinks 2022 could be the breakout Lux season Dodgers fans have been hoping for. Law explained on an episode of The Athletic Baseball Show with Derek VanRiper.
"I think there's better stuff coming in this year. He's only going to be 24 this year. He was not bad last year. He came up in 2020 briefly and wasn't very good. He wasn't good out of the chute last year and so maybe some people have kind of giving up on him."
Lux recorded a .463 OPS in April. That being said, he bounced back in May (.836) en route to a .692 mark for the season.
VanRiper and Law also noted that Lux has only 532 plate appearances into his career. Both experts believe that 532 PAs is not enough to judge a player's MLB potential. Especially a player like Lux who absolutely destroyed AAA pitching in 2019 (1.197 OPS).
Law is not ready to give up on Lux considering he still has all the qualities that made him a top prospect.
"I would like to see a few more line-drives but I can live with that…because he has plate discipline, he makes contact, he hits the ball hard and he can play a position up the middle reasonably well."
Law isn't alone in forecasting a breakout season for the Dodgers 2016 first-round pick. His co-worker, Jim Bowden, included Lux on his list of 12 players he's excited to scout at spring training (whenever it starts).
"But because of injuries to teammates, he got another shot in September and October, and made the most of it. Lux slashed .360/.467/.500 in 17 games (60 plate appearances) down the stretch, finally flashing his potential…let's see if he can take advantage of this opportunity in spring training."
Similar to last spring, and before the Dodgers traded for Trea Turner last July, Lux is well set up to get plenty of playing time.
2022 could be Lux's year. 
Have you subscribed to our YouTube Channel yet? Subscribe and hit that notification bell to stay up to date on all the latest Dodgers news, rumors, interviews, live streams, and more!
Dodgers: Brusdar Graterol Gets High Praise from 2021 Giants