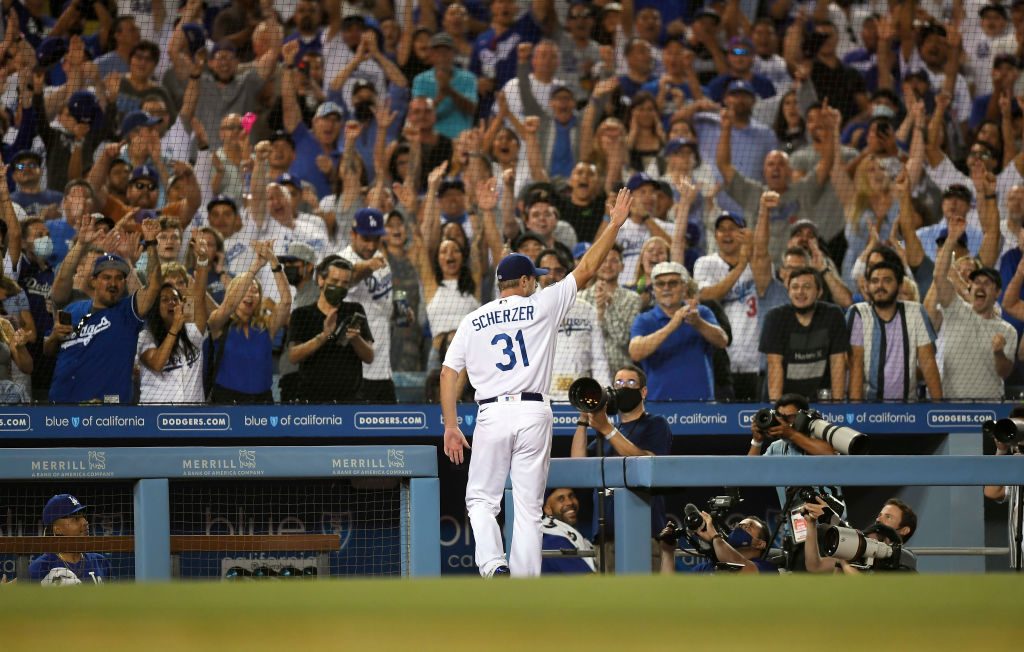 Dodgers Team News
Dodgers: Could LA Go With Max Scherzer Over Walker Buehler in a Wild Card Game?
For years the Dodgers relied on Clayton Kershaw to hand the ball to in a win or go home game. With his decline from his prime years, things have changed and a new face rose to take his place. In the past two seasons, Walker Buehler had emerged as the new go-to guy with the team's back up against the wall. It seemed that trend would continue again this year as Buehler has been downright dominant throughout the season.
At least he was until last Sunday's meltdown against the Giants. In a game that was so crucial, and where Buehler had delivered so many times before, he was unable to rise to the occasion. Instead, the Giants tagged him for 6 runs and he was pulled after 3 innings. 
The OC Register's Bill Plunkett was asked who should be the Dodgers go-to guy while on High Heat with Chris Russo and he wasn't too shy to call out Buehler.
"That's a really good question now. It all changed this week. If you'd ask me that Saturday, I probably would have said Buehler because he had been so consistent. He had ten starts in a row with two runs or less, six innings or more. Then Sunday he went out and he was not good. We come here Monday and Scherzer just dominates, thirteen strikeouts in eight innings. I think not only has Scherzer moved to the front of the CY Young pack, I think he's your guy for a one game must win situation if they get to that."
It's kind of a cheap shot to automatically write him off after one bad start, especially since he's had an otherwise elite season. Yet, if he can't handle a regular season start, albeit with high than usual stakes, is he still able to handle the high pressure atmosphere of a playoff game, and a win or go home one at that. 
There's certainly enough time for him to right the ship before the playoffs, but as of now Max Scherzer is proving he deserves the ball.
Dodgers News: Trevor Bauer's 2021 Season Reportedly Finished