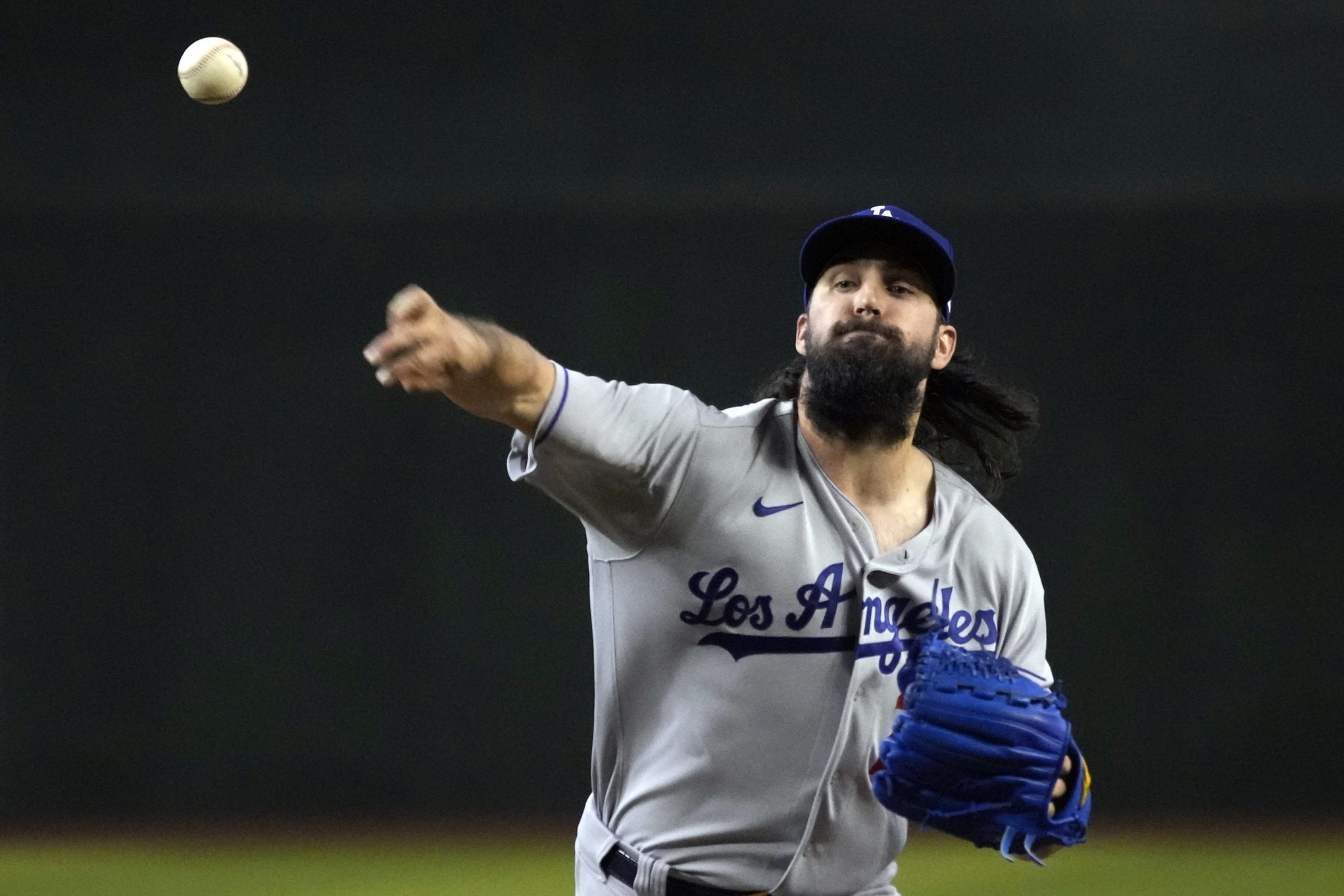 Writing for Dodgers Nation isn't my only gig, you know. I also co-host a daily podcast called Locked On Dodgers over on the Locked On Podcast Network. I don't talk about it much here because it's kind of a competitor podcast to the great stuff my colleagues do here at DN. (But really, there's plenty of time for great L.A. content from multiple sources, so feel free to check it out sometime, available on YouTube and wherever you get podcasts.)
Last week on my podcast, I talked about the likelihood of the Dodgers re-signing Tyler Anderson, either via the qualifying offer or a multi-year deal. On Twitter, one of our listeners expressed a concern about Anderson's future:
https://twitter.com/JerseyShoreScre/status/1585736923230121985
Logically, it makes sense that the fewer strikeouts a pitcher has, the more he might be susceptible to batted ball luck once the shift is banned. But I've been around long enough to know my logic doesn't always pan out, especially when it comes to things like the shift, so I reached out to my friend Mark Simon at Sports Info Solutions. I shared that tweet with him and asked him if that concern was valid for Anderson specifically.
Because Mark is great, he replied and told me Anderson isn't a huge concern, but a different Dodgers pitcher might be: Tony Gonsolin.
"Much bigger deal for Tony Gonsolin actually.

"We have an outs lost/gained to shift stat and Gonsolin ranked 2nd in MLB with 18 outs gained (Taillon 19). Tyler Anderson was only at 5.

"Sort of the same stat, put another way:

"Dodgers turned 81.6% of Gonsolin's grounders and bunts into outs, 6th-highest rate in MLB (84.6% when using a full shift)."
When you look at the underlying numbers, it makes some sense. Anderson was 98th percentile this season in both hard-hit percentage allowed and average exit velocity, while Gonsolin was 72nd and 35th percentiles, respectively. Anderson was elite this year at limiting hard contact, and that plays regardless of where the fielders are.
With regards to Gonsolin, I wouldn't say it's something we need to be super worried about, but it's definitely something to keep an eye on. Gonsolin had the best season of his career, but he also had his lowest strikeout rate. With the shift going away next year, he might need to figure out how to get a few more strikeouts to even out some of that batted-ball luck.
Have you subscribed to our YouTube Channel yet? Subscribe and hit that notification bell to stay up to date on all the latest Dodgers news, rumors, interviews, live streams, and more!