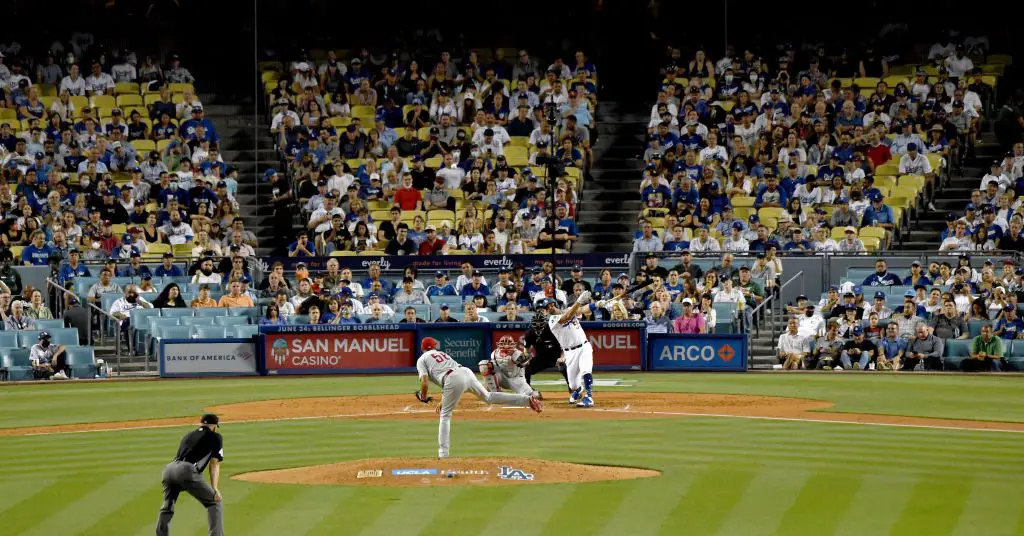 The Dodgers were welcomed back by fans in a big way this past Tuesday. Following the lift of the COVID-19 pandemic restrictions in California, the team decided to host "Reopening Day" in Los Angeles as they welcomed back their fans at FULL capacity. 
Dodgers fans did not disappoint and showed up in a big way. The team announced that they had hosted over 52,000 fans on Tuesday, representing the largest crowd to watch a pro sports league game in the United States since the pandemic hit. 
The record has the added caveat of the pro sports league game since there have been sporting events to host more. The Canelo Alvarez vs Billy Joe Saunders fight in Arlington in May hosted more than 70,000 boxing fans. And more than 135,000 car fans flocked to witness the Indianapolis 500 on May 30.
Still, it was pretty incredible to see Dodgers fans pouring into the stadium by game time on Tuesday. The team rewarded them with a win on reopening day and Mookie Betts went deep to add that extra storybook layer to the night. 
It might seem a little odd to have a rebranded Opening Day in the middle of June, but it's more about what it represented for Dodgers fans. It was the first time since the pandemic hit that things felt a little bit normal, and you could see the joy throughout the stands. 
It's good to be back. We've missed you. 
Dodgers: Next Steps for Corey Seager Laid Out, Could Start Rehab Assignment Soon