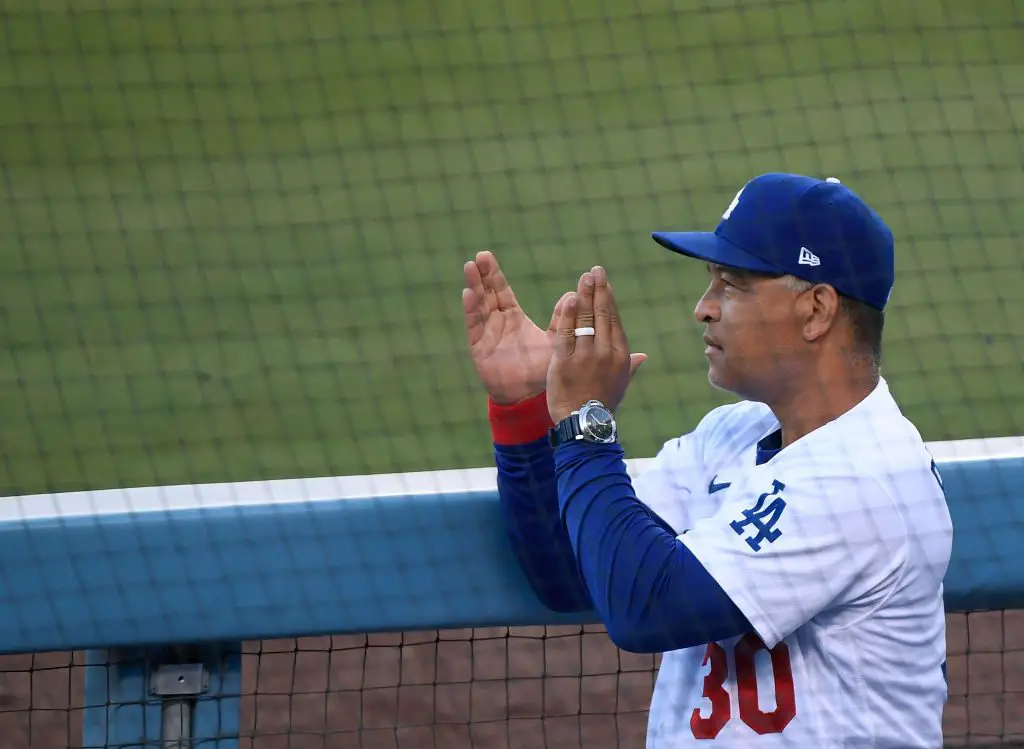 Dodgers Team News
Dodgers: Dave Roberts At Fault For Botched Stolen Base Play on Sunday
The Dodgers took a very odd loss on Sunday afternoon in Los Angeles. Looking to take the series sweep over the Mets, the offense could not come alive and Marcus Stroman kept them in check most of the game. 
But there was one play in the 4th inning that Dodgers fans left annoyed with. With runners at the corners and 2 outs, Dave Roberts went to Billy McKinney as the pinch-hitter for David Price. But instead of giving him the chance to hit, they put on an odd play. 
Bellinger broke for second base and held up just before he got there to draw the throw. But instead of breaking from third, AJ Pollock retreated back to the base, and Bellinger was tagged out. The Dodgers skipper later explained that was a mistake on his part. 
That was a miscommunication on my part. I felt Cody had a really good opportunity to steal a base right there. He ended up thinking it was a 'steal-and-stop' versus a straight steal and go all the way. I own that. That was a miscommunication on my part.
The play not only ended the inning but also took another guy off of the Dodgers bench. At first glance, it appeared as though Pollock missed the sign or missed the chance to break for home as soon as the throw was released. 
But it was a mistake on Doc, and he owned it. Onward and upward. The Dodger head to San Diego this week to take on the Padres in a 3-game series. 
Dodgers News: Joe Kelly Expected to be Activated for Series in San Diego