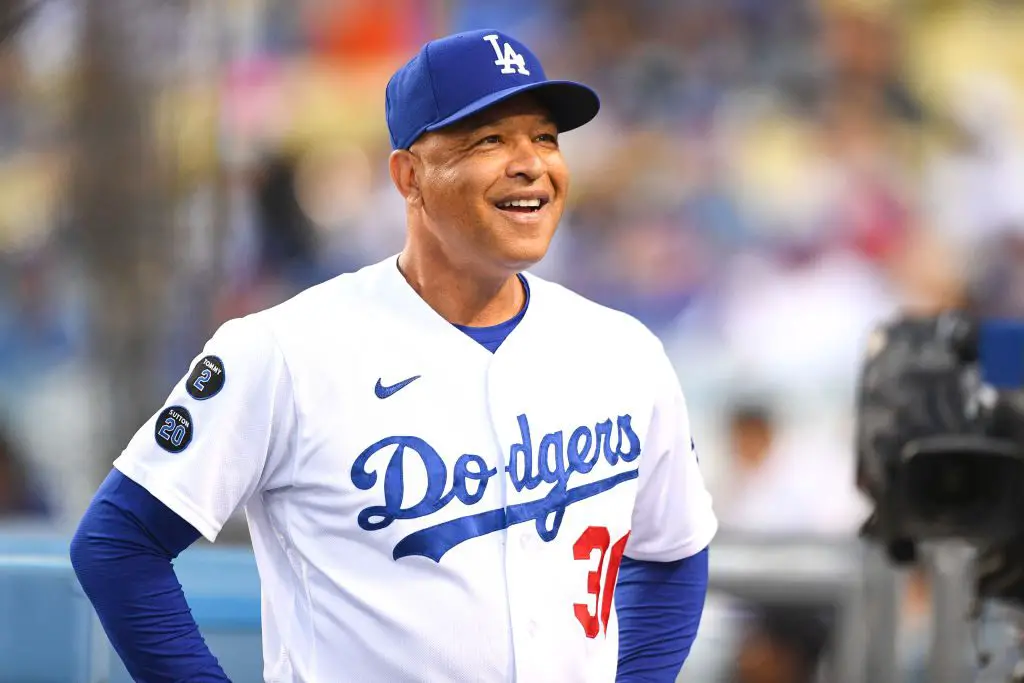 Dodgers Team News
Dodgers: Dave Roberts Believes His Team Is Playing Their Best Baseball
This time in years past the Dodgers have coasted into the playoffs. Every year besides the 2018 season saw the Dodgers with the luxury of being able to rest guys and get healthy just before a long post season run. However, this year has been completely different baseball season.
Los Angeles has been playing catch up with the Giants for a majority of the season. With just 3 games left to play, every game holds a lot of weight. There's still a chance to win or tie for the division, yet they'll be in the postseason regardless of the outcome. With that being said, they'll face a St. Louis Cardinals team that recently put together a 17-game win streak and could be called the hottest team in baseball right now. Still, the Dodgers seem to be firing on all cylinders at just the right time. 
Manager Dave Roberts recently mentioned that this may be the best he's seen them play all year. 
"We're having a lot of fun. We're certainly winning, but I think a lot of it is that we're playing good baseball. I think this is collectively the best baseball we've played. pitching, catching the baseball, the at bats, and just the team offense. For me that's what's most exciting. When you have guys playing better certainly they feel better about themselves. Finishing out a season and going through the postseason, it's a bout who's playing their best baseball. The trend that we're on right now I think is reflecting kind of the joy guys are having."
Come October, it's all about momentum. The hotter a team is, the more likely they are to perform better and come out on top. One pitch, one at bat, one diving catch can be all it takes to shift that momentum from one side to another.
For the Dodgers, their spectacular comeback against the San Diego Padres on Wednesday night was definitely a momentum saver. The Dodgers were 7-3 in their last 10 games before that night which isn't terrible baseball, but the win kept them within 2 games back of the Giants and led to a sweep of a division rival. Now with a formidable opponent in the Milwaukee Brewers left on the schedule, the Dodgers have all the moment to continue their winning ways into the postseason.