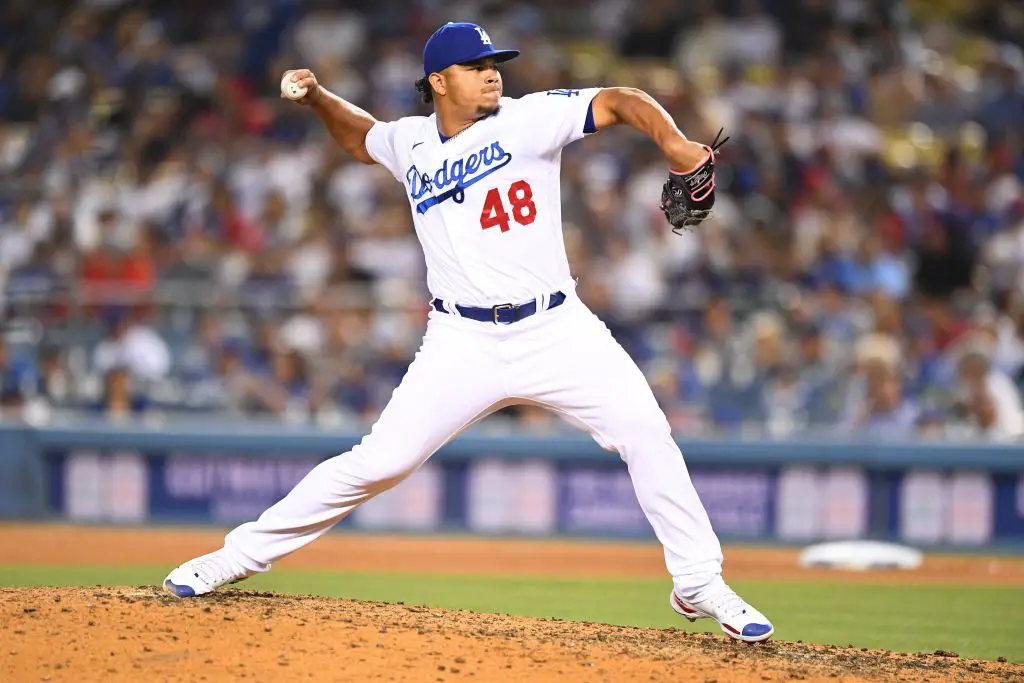 Dodgers Team News
Dodgers: Dave Roberts Believes LA's Bullpen is the Tightest It's Ever Been
Pitching has led the way all year long; it's kind of a surprise that their backs don't hurt from the heavy lifting. Specifically, the bullpen has become the strongest link. This postseason especially has tested them in every way possible. 
Whether it be from the number of innings they've had to cover or the stiff competition that awaits them from opposing lineups. The bullpen has been able to throw up zeros and pick one another up when that phone rings. Dave Roberts mentioned the type of atmosphere and camaraderie that has been formed between his relief corps.
"That group led by Josh Bard is as tight of a bullpen group as I've seen. There's a real culture, [they] care for each other, pick each other up and so it didn't surprise me. I think that their hearts go out to Joe but they wanted to kind of pick up the slack. Whenever I give them the baseball, they're ready to do their job."
It hasn't been just one or two guys that have carried the load this season or postseason either. There are of course the vets such as Corey Knebel, Kenley Jansen, and Blake Treinen, but also others such as Brusdar Graterol, Alex Vesia, Evan Phillips, and Phil Bickford.
"It's a fun group to watch and see kind of grow. You got the veteran guys and then you've got some younger guys that are cutting their teeth this year that we've run out in big spots. 
With Max Scherzer out for game 6 tonight, the pen will be counted on heavily once again to not only keep the game in check but keep the season alive for LA. If the Dodgers can force a game 7, the bullpen will certainly be on high alert to counter any signs of life from Atlanta. 
NEXT: Brusdar Graterol Found An Extra Gear in a Huge Spot in Game 5