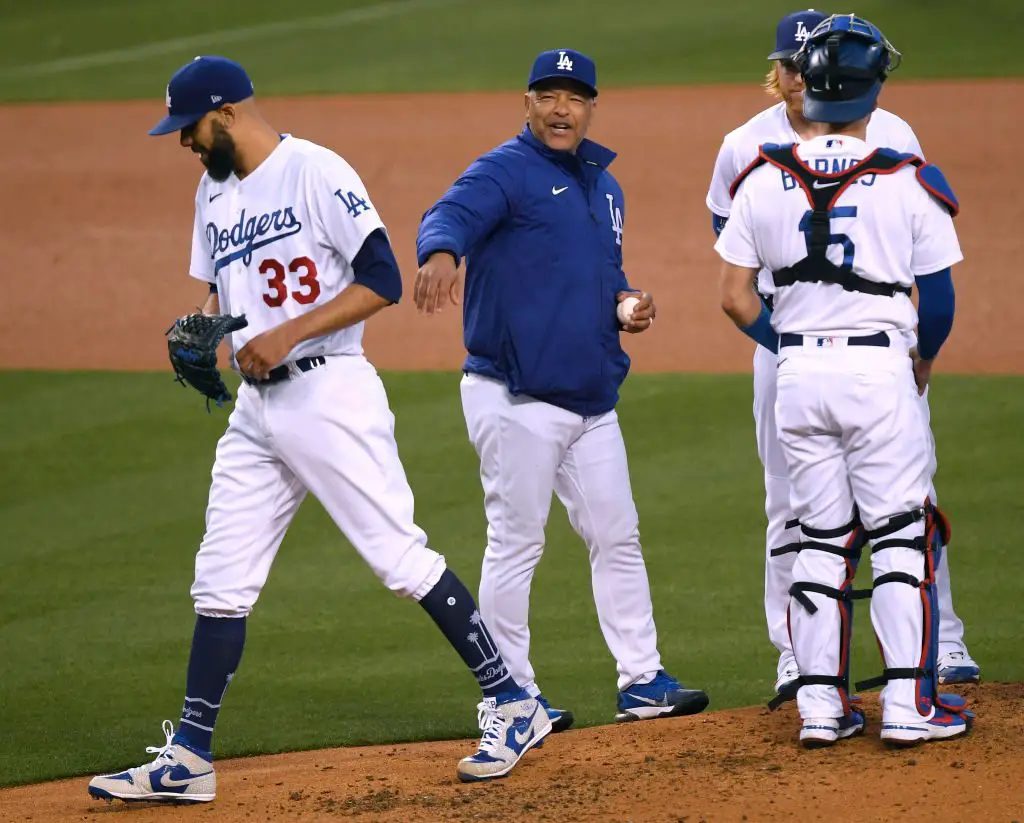 Dodgers Team News
Dodgers: Dave Roberts Discusses Why David Price, Justin Bruihl are Off Wild Card Roster
When the Dodgers dropped their 26-man Wild Card roster this morning it was a head-scratcher for some. Four very unexpected names were on the roster for the do or die elimination game and a few familiar names were off.
Of the unexpected, Zack McKinstry, Billy McKinney, Steven Souza Jr, and Luke Raley were among the names that made the roster despite spending most of the last month-plus in the minor leagues. Understandably with the single game format, the team didn't need additional help on the pitching side of things.
Of the names not on the list, Dave Roberts said he planned on keeping NLDS game 1 starter Walker Buehler off Wild Card roster since he wouldn't be used on Wednesday. But the biggest shockers who weren't on the roster were David Price and Justin Bruihl, a pair of left-handed relievers.
Before the game, Doc explained why.
#Dodgers manager Dave Roberts said the decision to not have Justin Bruihl and David Price on the roster was mostly because of how right-handed heavy the Cardinals' offense is.

— Juan Toribio (@juanctoribio) October 6, 2021
St. Louis manager Mike Shildt is running out a lineup featuring 6 right-handed batters and 2 switch hitters. Moreover, their bench has just two left-handed swingers available.
So really, it was all matchup driven. For Price, despite a shaky last few weeks, he's posted a serviceable 4.03 ERA over 39 games (11 starts). And in the case of the surprising Bruihl, his 2.89 ERA from the left side has impressed but right-handed batters have hit .292 against him as opposed to .150 vs left.
Looking for more Dodgers News? Subscribe to our YouTube Channel! Subscribe and hit that notification bell to stay up to date on all the latest news, updates, rumors, interviews, live streams, and more!
NEXT: Gavin Lux May Have Missed His Shot to Prove Himself in the Outfield