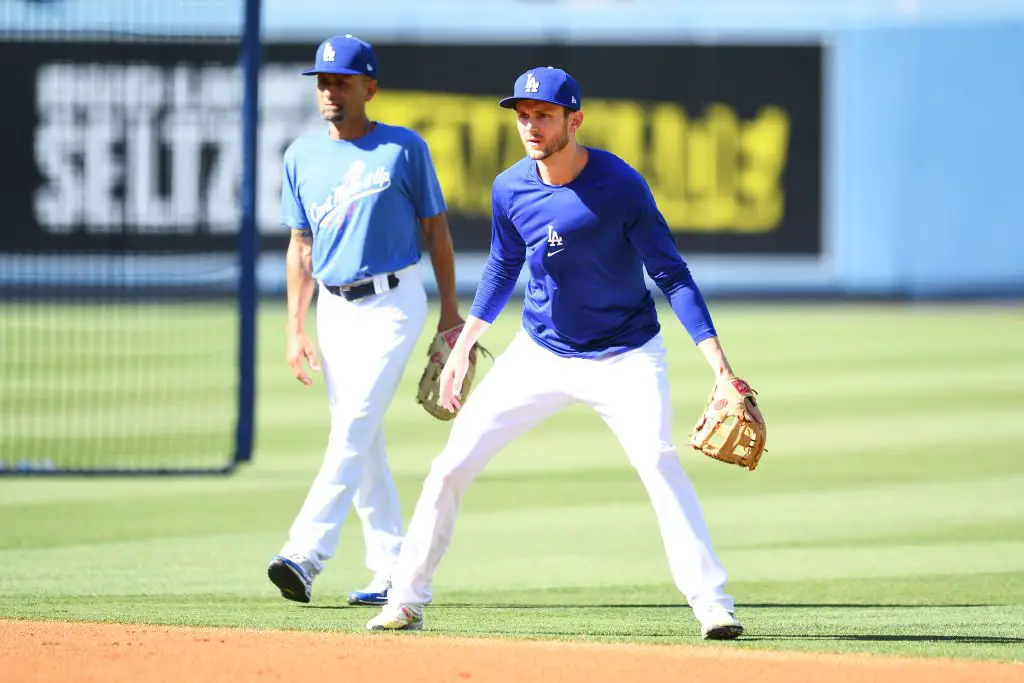 Dodgers Team News
Dodgers: Dave Roberts Explains Decision to Bat Trea Turner at Leadoff Spot
The Dodgers have quite the lineup shake-up going on for their game on Saturday. Fans are used to seeing Mookie at the top of the order when he is healthy and in the lineup, but that's not the case in this one. 
Trea Turner gets his first start with the Dodgers and will bat leadoff. Turner will also be playing second base and not his usual shortstop with Corey Seager cemented at the position for 2021. But the leadoff move was a bit of a surprise. 
Dave Roberts explained in his pregame press conference that the Dodgers can't really go wrong with any lineup configuration. Having Turner in there at the top just helps to create more runs and antagonize pitchers. 
I think there is not a way to put it together that doesn't look right. I think for me, both guys felt being in a certain part of the order with consistency was important to them. And Trea has hit a lot at the top of the order. So to be able to utilize his speed at the top to create havoc on the bases, I feel really good about that.
Both Mookie and Turner have spent a large majority of their careers hitting out of the leadoff spot. But with Betts dealing with a hip injury, it does take some stress off of him to help manufacture runs for the Dodgers on the bases. 
Regardless of the order they go with on a daily basis, there doesn't really seem to be a wrong answer. That's a lot of fire power at the top of their order with Trea in there. 
Dodgers News: Mookie Betts Back in the Linupe One Day After Another Injury Scare