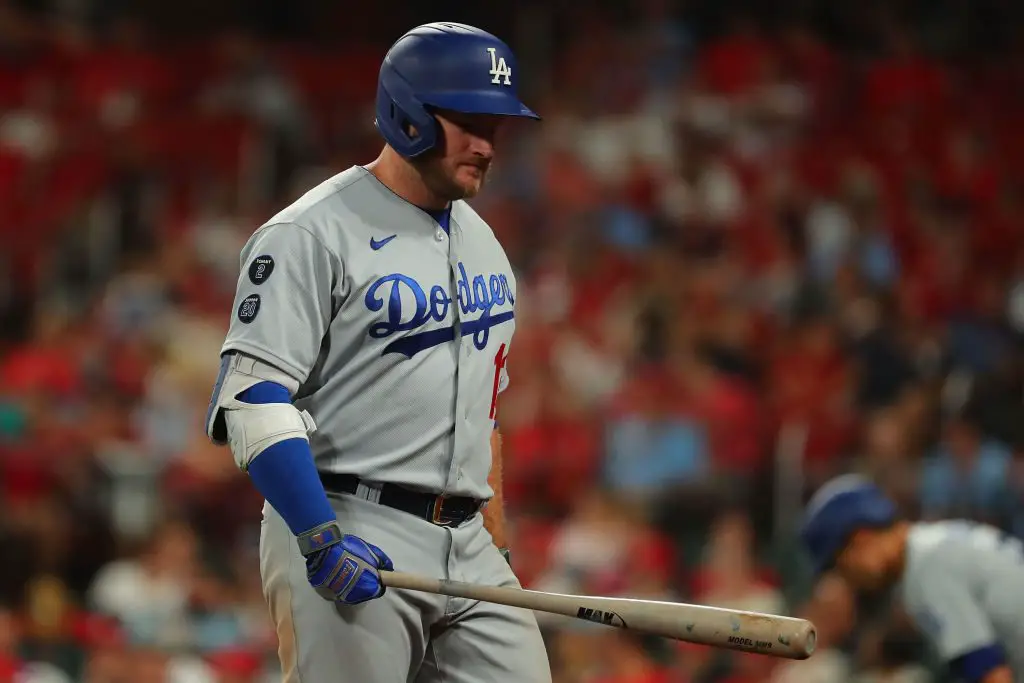 Max Muncy has been having himself another great season at the plate. He was selected to his first All-Star team and has even been mentioned in the MVP conversation. The Dodgers would not bee as close in the division race if it weren't for his production in the lineup. 
Yet, all players suffer from ups and downs during a long season, and Muncy is going through one right now. He went from being a guy teams fear to an easy out. It's been a little painful and worrying to watch. Manager Dave Roberts recently spoke up about what what has been different during his skid.
"Number 1 is he's chasing more, it's very clear. I think that he has the elite ability to look over a baseball and stay in the strike zone. The last 30 days he's chased. He's run into some homers which has been great but I think he's more than a one dimensional home run hitter. He's an on base guy and uses the whole field … We got to get him back in the strike zone. That's when he's his best."
Over his last 30 games, Muncy has hit a pedestrian .187 batting average with 35 strikeouts. He's also managed to squeeze in some home runs like Doc mentioned, but he's capable of so much more than just that. Muncy can create damage to opposing teams with the long ball, but he can also draw walks when needed, or simply knock in runs with a base hit.
Muncy usually commands the strike zone pretty well but his increased chase rate has been his downfall. Doc went on to explain what has led to that. 
"Take what the pitcher gives you and he's gotten away from that. We've talked about that and hopefully not getting a start today and with tomorrow off, he can reset and get back to doing what makes him great."
While the Dodgers have been able to still put up runs for the most part, getting Muncy right before the postseason would be ideal. His prolonged slump has created a hole in the Dodgers' lineup despite his power still being there. The team needs him to be able to once again take command of the zone and strike against opposing teams in the many ways he can.
NEXT: Has Gavin Lux Turned the Corner in His Career?