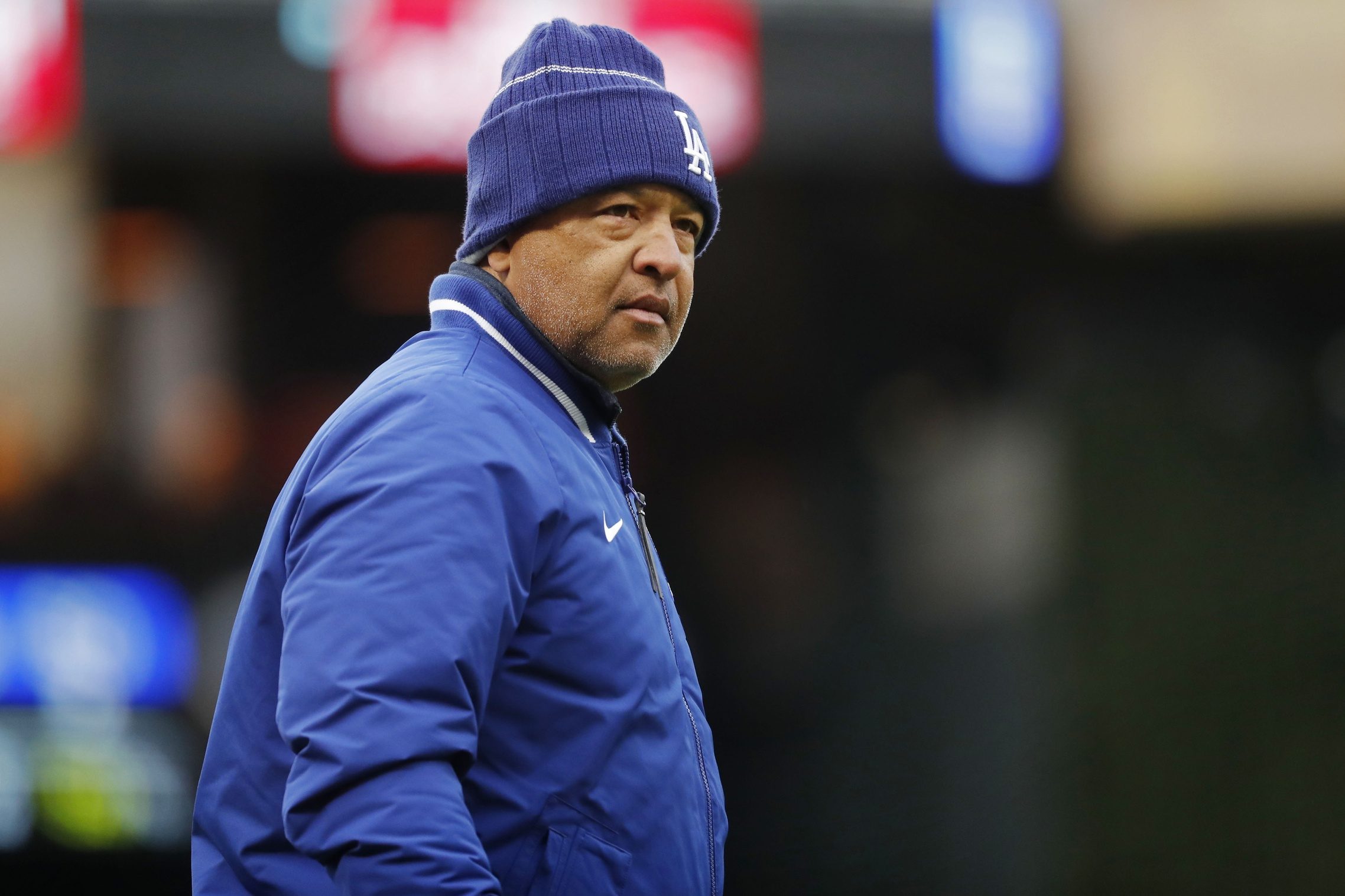 The at-bats this weekend from the Dodgers have been concerning, to say the least. With opportunities to put runs on the board and get ahead in games against the Giants, they have consistently faltered. That was very evident in their game on Saturday afternoon.
The Dodgers stranded a staggering 14 runners on base in their loss on Saturday. That included going 2-for-10 with runners in scoring position and more than 1 batter chasing strike three with the bases loaded. It was ugly.
And Dave Roberts knows that it needs to get much better soon. He spoke with members of Dodgers media ahead of the game on Sunday afternoon, and Doc did not sound happy. He expressed a lot of frustration with the at-bat quality and individual success. (quotes via MLB's Juan Toribio)
"People get caught up in their own individual paths, but the whole focusing on just winning a game and doing whatever it takes to win that day, we have to get back to that mindset."
Doc was also asked if he felt like Dodgers players were too focused on their own at-bats, and he didn't have much of an answer for that.
"I don't know that answer, but I need to find that out because it's getting more clear that we're not doing enough to win baseball games. We're too talented."
Maybe it is one of those cases where guys are focusing on their own successes and failures right now. But this Dodgers roster is far too talented to be losing games like this, especially when they leave 14 runners on base. It needs to get better, and soon.
Have you subscribed to our YouTube Channel yet? Subscribe and hit that notification bell to stay up to date on all the latest Dodgers news, rumors, interviews, live streams, and more!