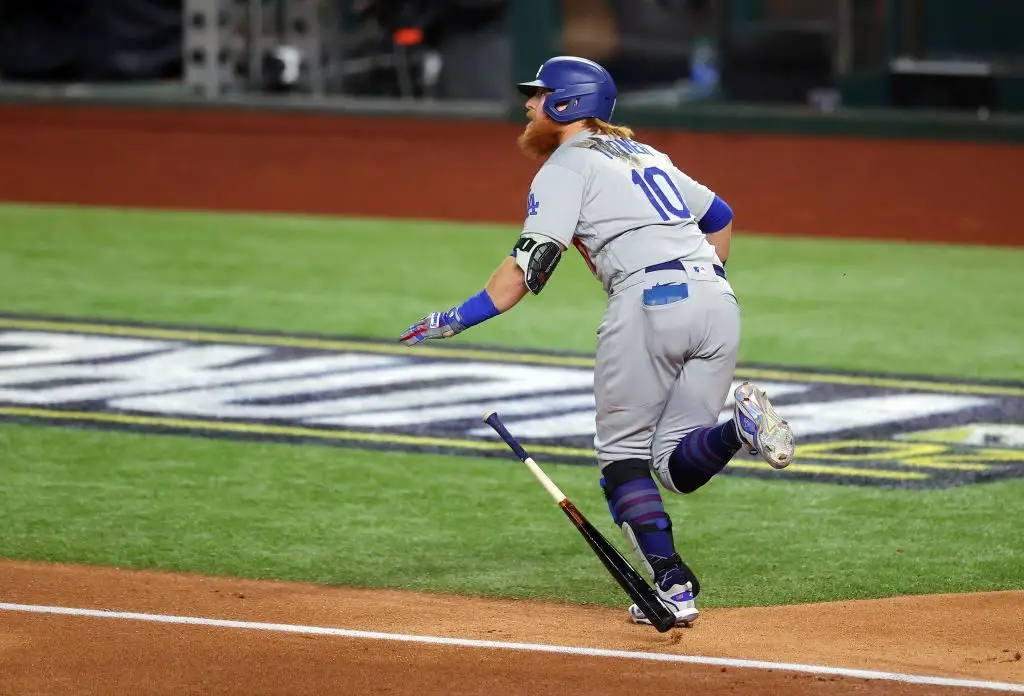 Dodgers Team News
Dodgers: Dave Roberts Feels Justin Turner is Close to Breaking Out of his 2nd Half Swoon
Since the start of the second half of the season, Dodgers' third baseman Justin Turner has not looked like his normal self. Seemingly, the veteran has not been seeing the ball as well as he did in his All-Star first half.
Through the first 84 games of the season, JT posted a triple-slash line of .305/.391/.498 with 15 home runs and 50 runs batted in. However, in 40 games since then, he's down to .228/.325/.397 with only 6 homers and 21 RBI.
Before Saturday night's game in San Francisco, Dave Roberts shared his thoughts on what's wrong with Turner.
All hitters go through it at different points of the season and typically Justin goes through it in April, early May, where you're not ending at-bats on pitches you should move forward.
Although fans may be worried about how the third baseman will perform throughout the rest of the season, Roberts is not.
He is just such a talented player that he'll figure it out.
Doc has full faith that Turner will be able to come out of this better than before. Within the first half of the season, fans watched Turner have an explosive start. Turner had 5 home runs over his first 13 games of the season. He may have cooled off since then, but once he is able to get into the rhythm, he should be able to make a big impact on the Dodgers.
Notably, the clubhouse leader talked about feeling the impact of a full 162 season following a 60 game sprint stamina wise.
Overall, Roberts went on to add that Turner is showing good signs and it looks like he just might need to loosen up a bit. Altogether, JT has a .218 average with 21 homers and 71 RBI this season.