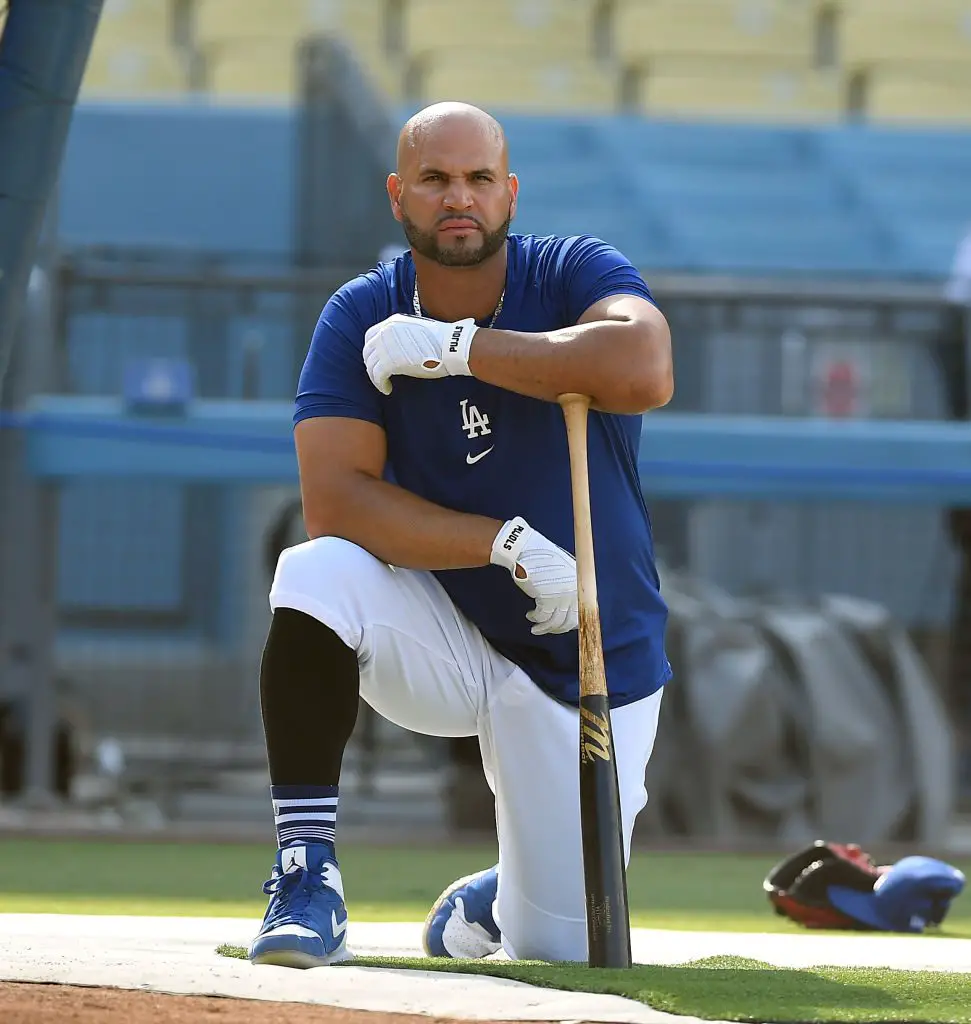 Dodgers Team News
Dodgers: Dave Roberts Feels that Albert Pujols Will Play Beyond 2021
After spending a little less than a decade with the Los Angeles Angels, Albert Pujols has found his new home. Being a part of the Dodgers has shown a side of the Pujols that many have not seen in a while. We've seen hugs, smiles… oh, and production at the plate.
Dave Roberts spoke about the Dodgers' infielder before Tuesday night's game against the St. Louis Cardinals.  
Well, number one, I think that having him in the lineup gives us a great chance to win a ballgame. Number two, it's great for the game. I know Albert's really been looking forward to coming back here. 
Roberts is not only talking about how Pujols has impacted the Dodgers but how excited he was to be back in St. Louis, considering that was where he used to thrive as a player. 
Roberts continued, talking about how much it means that Pujols is on his team. 
We're lucky to have had him. I know the fans have really embraced him, he feels that. The coaches, the players the same. It's been a love fest from all angles with Albert being a Dodgers, but most importantly he's helped us win baseball games and he's gonna help us win a championship this year. 
On Tuesday night, Pujols proved why he is on the Dodgers with a home run in the first inning against the Cardinals. 
A special moment in St. Louis for @PujolsFive. pic.twitter.com/YRj2nNVbgQ

— Los Angeles Dodgers (@Dodgers) September 8, 2021
A special moment for Pujols, and now that is a total of 11 home runs with the Dodgers, and from the looks of it, there will be plenty more. Dave Roberts made sure to talk about what he expects from Pujols in the future and if he will stay with the Dodgers after this season ends. 
Only Albert knows. I know that there is more in the tank, so my guess is that he will continue to play. I know that he has poured into our organization immensely, he will have a lasting effect.
Albert Pujols has been able to leave a legacy wherever he goes and he may continue his journey right here in LA.
NEXT: Mookie Betts Confident That Cody Bellinger Will Find It