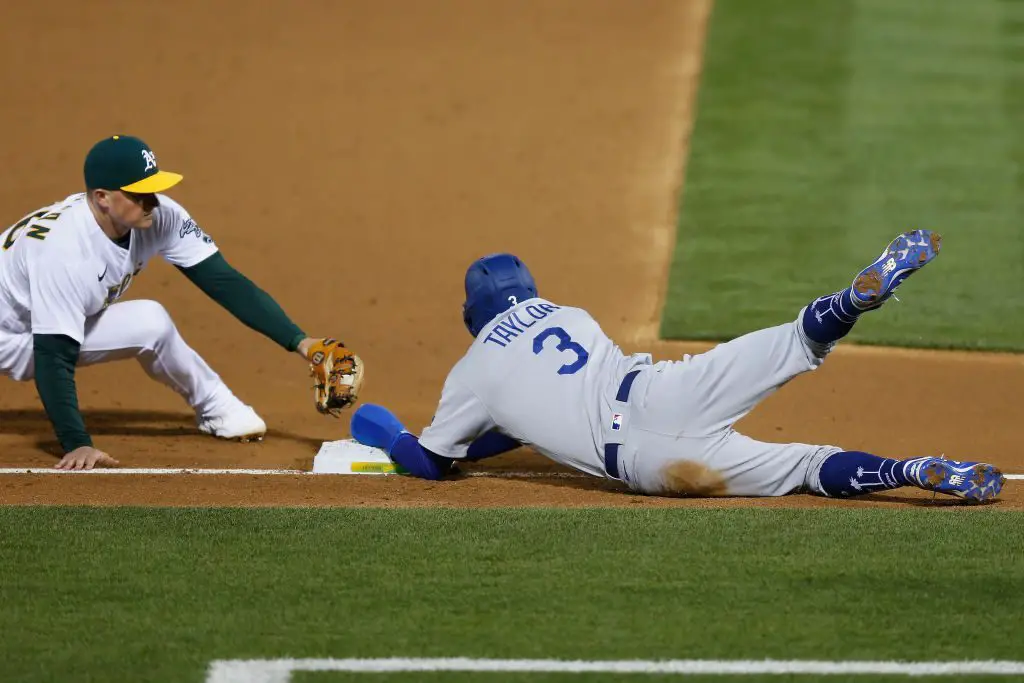 Dodgers Team News
Dodgers: Dave Roberts Gives An Update on Chris Taylor After Getting Drilled by Pitch
It's always good tin win a ballgame, but the Dodgers did it the hard way on Monday night. They poured the runs on Oakland but were not able to escape without a few very close calls to important players.
Cody Bellinger got stepped on at first base and had to be removed late in the game. The good news is that the Dodgers won't have to be without him for a long period of time. Dave Roberts clarified in the postgame that he would be listed as day-to-day.
Chris Taylor got hit hard in the left elbow by a 96-mph fastball from Frankie Montas early in the game. That led to him being removed from the game in the home half of the 3rd after running the bases and sliding very awkwardly. Doc gave an update on CT3 after the win. 
What I've heard is that CT got an x-ray on the left elbow and it was negative. Certainly some soreness and some swelling. I would just put him in the day-to-day category for now. 
The fact that the x-rays came back negative is enough to make Dodgers fans breathe a little easier. Having Taylor out for an extended period of time would complicate things during the regular season, taking away some of the flexibility that makes them so good.
Don't expect Bellinger or Taylor in the Dodgers lineup on Tuesday night in Oakland. In all likelihood, they will probably let them rest up until the home opener on Friday against the Nationals. They have an off-day on Thursday to give them some extra time to heal up. 
Dodgers: Cody Bellinger Exits Game Early After Getting Cleated at First