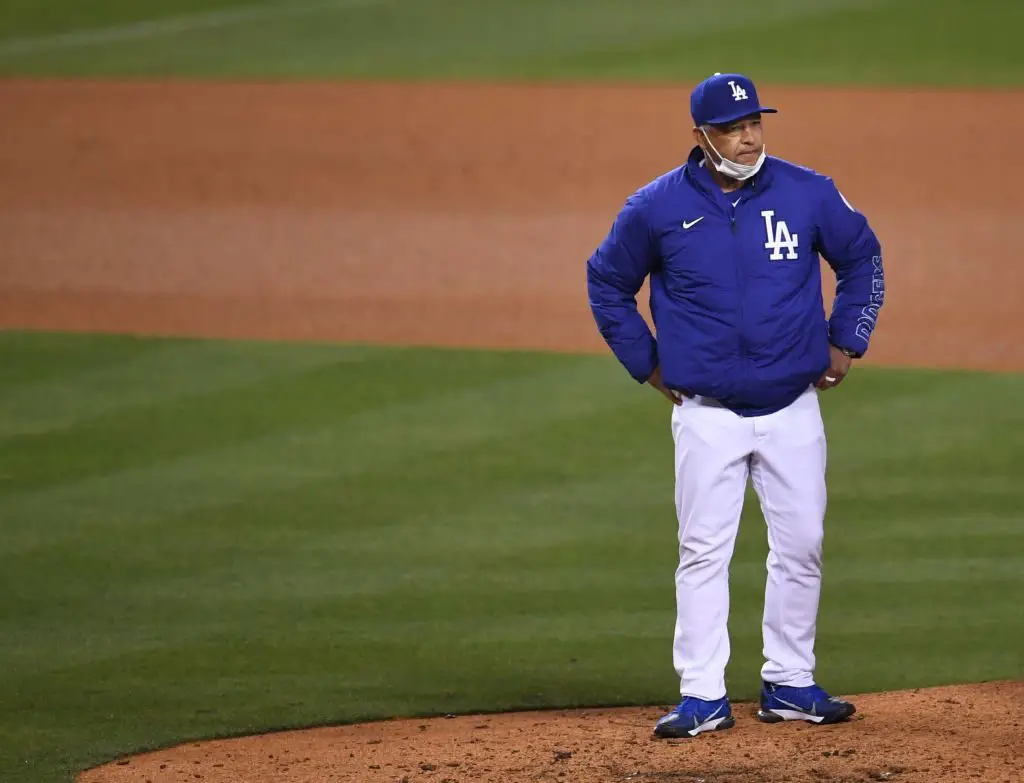 Dodgers Team News
Dodgers: Dave Roberts Has No Doubt Los Angeles Will Take the NL West
The Dodgers are not in a great place right now. They've lost 15 out of their last 20 games and don't appear to even be trending in the right direction. Their bats go cold at the wrong time, their bullpen is a mess, and no one can stay healthy for long. 
But if there is one positive to this slide, it can be found in the standings. The Dodgers are still just 2.5 games back of the Giants for first place in the NL West despite a ridiculous losing streak. There isn't one team pulling away and it's definitely played into Los Angeles' favor. 
When asked if the standings make the team feel a little more secure during a losing streak, Dave Roberts shrugged it off. The Dodgers manager went as fat as to say that he doesn't even look at the standings. But Doc also made it clear that he was confident Los Angeles would walk away with the NL West title. 
I wouldn't say either urging or motivating. We're going to be at the top of the division. I have no doubt in my mind. What we do is focus on ourselves and how we play and how we prepare. Other teams can take care of their own thing. I haven't actually looked at the standings and right now, I don't care. 
Unfortunately for Dodgers fans, it's tough to see them even winning a series at this point. That's how bad it has been over the last few weeks. But they will eventually get healthy and will start winning ballgames at some point. 
This team is filled with too much talent to not win games. In a few weeks, we'll be able to look back at this unfortunate stretch and laugh…I hope. 
Dodgers: Trevor Bauer Doesn't Hold Back His Thoughts Following Another Disappointing Loss