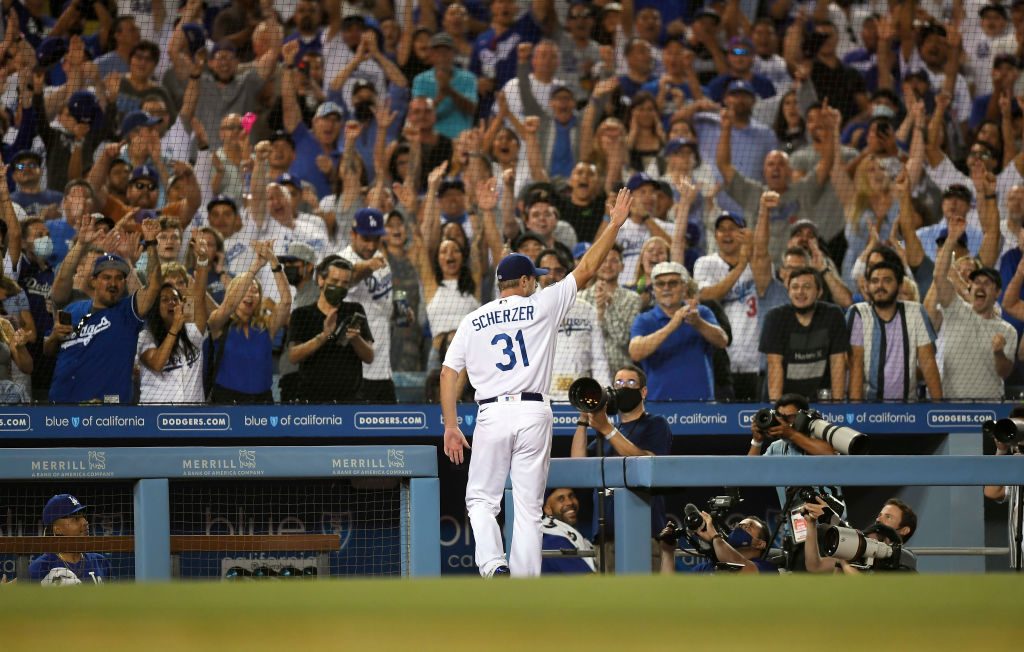 Dodgers Team News
Dodgers: Dave Roberts Has No Doubt Max Scherzer is His Game 1 Starter
Realistically, the Dodgers have 2 maybe 3 guys that they could go with in their first game of the playoffs. The decision will ultimately come down to Walker Buehler and Max Scherzer though, 2 guys that have dominated for decent portions of the year. 
But when asked about who could possibly go in the first game of the postseason, Dave Roberts didn't hesitate. The Dodgers will no longer go to Clayton Kershaw for the first game as they have for the last near-decade, and they won't go to Buehler. 
Instead, Doc made it pretty clear the Dodgers would turn to Scherzer to get the ball rolling. Call it recent performance or call it having a long history of success, but Mad Max will get the ball when we enter October. 
No, there is no doubt in my mind. I think he's the best pitcher in baseball. 
Doc was referring to a question that asked if there was any doubt Max should be going in game 1. At this point, that could mean several different things. But whether it's game 163, the Wild Card game, or the first game of the Division Series, Max will be on the bump.
And rightfully so. Entering his start against the Rockies today, Scherzer had not allowed an earned run in his last 5 starts. The Dodgers had also yet to lose a game that he had started, which should be enough to convince Doc who their guy should be. 
With Walker Buehler, Clayton Kershaw, and Julio Urias right behind him, Los Angeles is going to be tough to beat. 
Dodgers: Dave Roberts Thinks He Knows What Has Plagued Walker Buehler Lately