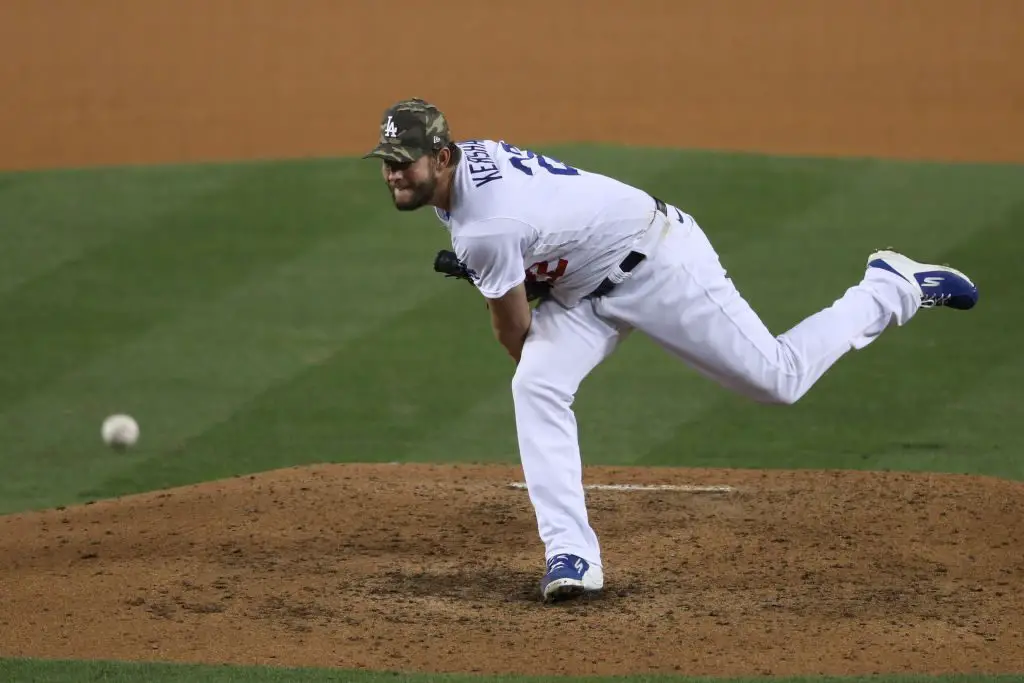 Dodgers Team News
Dodgers: Dave Roberts Has Return Date for Clayton Kershaw Circled on Calendar
Clayton Kershaw could be back on the mound sooner, rather than later. According to Dodgers manager Dave Roberts, Kershaw is in line to start next Saturday against the Angels. If all goes according to plan.
First, Kershaw needs to throw one more session in a controlled environment this weekend. Roberts laid out the details during Wednesday's pre-game press conference.
"With Clayton, him pitching on Sunday, somewhere, is the plan. I don't seeing it being with us, so if it's a simulated situation with our club or at CBR (Camelback Ranch) is probably most likely."
Kershaw's last start was on July 3rd against the Washington Nationals. The Dodgers placed him on the 10-day IL on July 7th with elbow inflammation. Luckily, the MRI came back negative for any structural damage. Kershaw has been working his way back to full health ever since.
After divulging Kershaw's weekend plans, Roberts revealed the specific game the Dodgers are targeting for his return.
"Then, get him ready for that start on Saturday, the seventh, in Anaheim."
Considering the Dodgers' thin rotation and uneven July record, Kershaw back on the mound is a very welcome sight. Walker Buehler and Julio Urias have held down the top of the rotation admirably in his absence. Kershaw's return should reduce the pressure on the two young arms.    
Fans seem to be on edge more than ever as the Dodgers continue to chase the Giants in the standings. A looming trade deadline has only heightened the anxiety of the Chavez Ravine faithful.
Kershaw wasn't setting the world on fire this season with his 3.39 ERA, but he does have his highest strikeout per nine innings since 2015 (10.7). His 2.97 FIP indicates that the defense behind him has also let him down.
Barring a setback, the Dodgers should have at least one of their four former league MVPs on the field next Saturday.
NEXT: Rehab Plan for Corey Knebel Laid Out