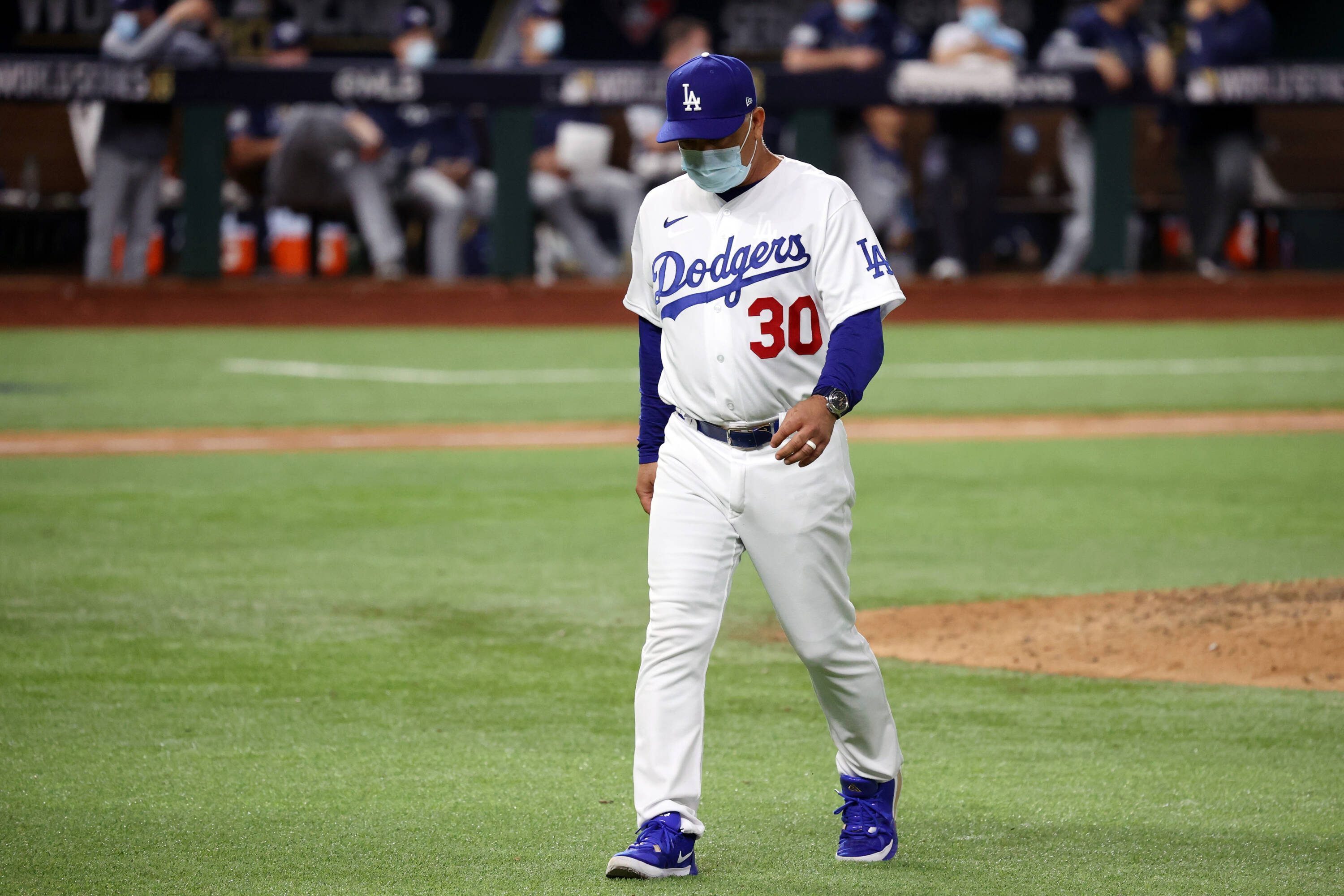 Dodgers Team News
Dodgers: Dave Roberts in Favor of Piping in Noise With Fans at Limited Capacity
The 2020 season was certainly one of the more odd experiences for MLB players. Cardboard cutouts were one thing, but not having any really fans during the regular season was wild. Dodgers players got to know the feeling of playing in silence VERY well. 
Then MLB got the idea to pump fake nose into stadiums to cover up some of the awkward silence. The Dodgers were thankful for that because the drastic change made things a little difficult. They could not talk to their teammates without the opposing team hearing from all the way across the diamond, which brought complications. 
And now with fans set to return to ballgames in 2021, the piped in noise is thought to be retiring. But the Dodgers are one of the teams that might start the year with VERY limited capacity, needing to get to a certain status in the county just to fill 20 percent of the stadium.
When asked if he would prefer that the sound continue to be piped in even with Dodgers fans in the stands, Dave Roberts was in favor. 
I think so, yeah. I think that when you're looking at Dodger Stadium when we could potentially get up to 56,000 I think that a combo is probably going to be entertaining and I don't think that it is a bad idea. 
The Dodgers playing in front of 20 percent capacity would be roughly 11,000 fans. That likely means that in a stadium that big, you're still going to be missing something. Adding in the fake crowd noise and constant buzz might make for a better overall return to the ballpark. 
Have you subscribed to our YouTube Channel yet? Subscribe and hit that notification bell to stay up to date on all the latest Dodgers news, interviews, live streams, and more!
Dodgers: Dave Roberts Admits to Slow Playing David Price in His Return