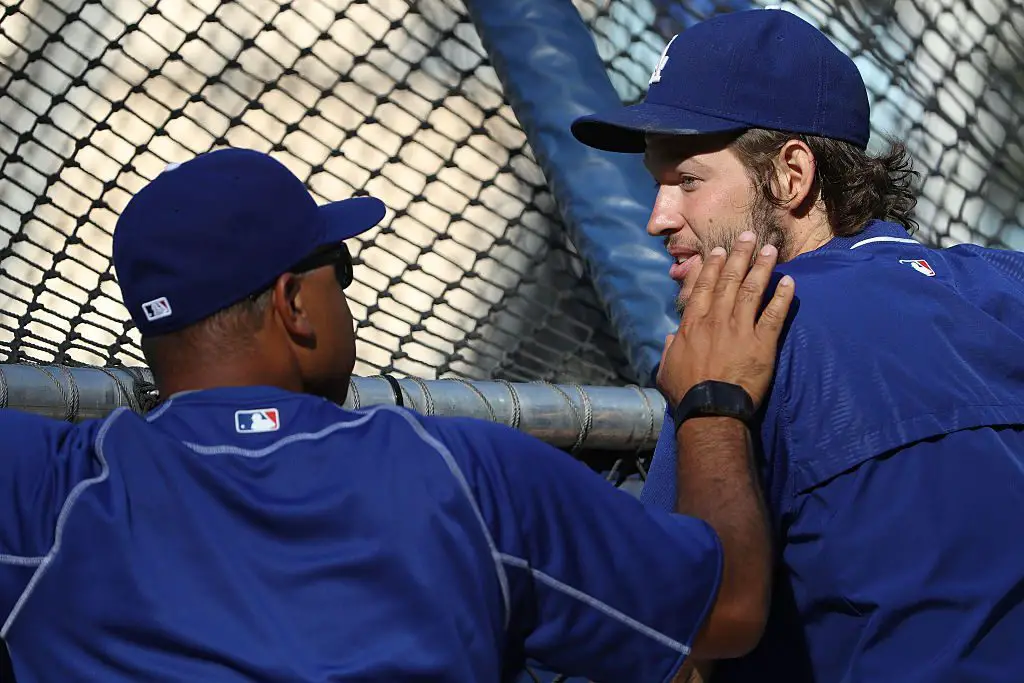 Dodgers Team News
Dodgers: Dave Roberts isn't Expecting Much From His Pitchers with the Bat This Year
For potentially the final season in baseball history, once again National League pitchers will be batting again in 2021. While the Dodgers have been using the designated hitter so far in spring training games, soon enough pitchers will be taking hacks in the batter's box…
Or at least trying their best to.
The question has been brought up to some of the pitching staff throughout the spring, are you ready to bat again? The answer is almost always met with trepidation. One example came from new right-hander Trevor Bauer who mentioned that he is really not looking forward to hitting in a game. Moreover, this Walker Buehler quote probably won't instill confidence in most fans.
It's fun when a blind squirrel finds a nut and you get a couple of hits.
Now more than ever pitchers are behind the curve (yes, that's a pun) with a bat in their hands. The NL adopted the DH rule in 2020, meaning that most hurlers haven't even picked up a bat in more than a year and a half. And, beyond the lack of practice, MLB pitchers are throwing harder and nastier stuff than ever before.
Dodgers manager Dave Roberts all but told Jorge Castillo of the LA Times that he's honestly not expecting all that much out of his pitchers with the bat this year.
I think that there's going to be a dropoff in performance in the batter's box. I think the success rate for pitchers bunting will be a tick down and also because the pitchers nowadays, they keep getting better and the stuff keeps getting better. So that makes it even more difficult.
As mentioned earlier, in all likelihood this will be the last season pitchers will be batting in big league games. The current Collective Bargaining Agreement between MLB and the MLBPA is set to expire after the season. With a higher value being placed on pitchers staying healthy, the idea of letting them face 100 mile-per-hour fastballs once a week is something that makes little sense these days.
Whatever side of the coin you're on when it comes to the universal DH, this is as good a time as any to soak it in and enjoy for one last ride.
NEXT: What Can We Hope For with Cody Bellinger After Shoulder Surgery?